So, here's what's crazy: oversleeping in Sorrento, sprinting to a the train that gets you to another train, having way too many bags to manage, ubering in Rome (not for the faint of heart or non Italian speakers), checking into a hotel that is really just one floor of an apartment building (it was super, btw, more later), riding the Rome subway and not getting lost… All of these things were crazy, and they all happened by lunchtime. The one that really got me though, was the fact that after you get out of the subway station you are literally across the street from the COLLOSEUM! Serisoulsy, you walk outside and it's just right there! In your face. I wasn't ready; on the contrary, I was shook.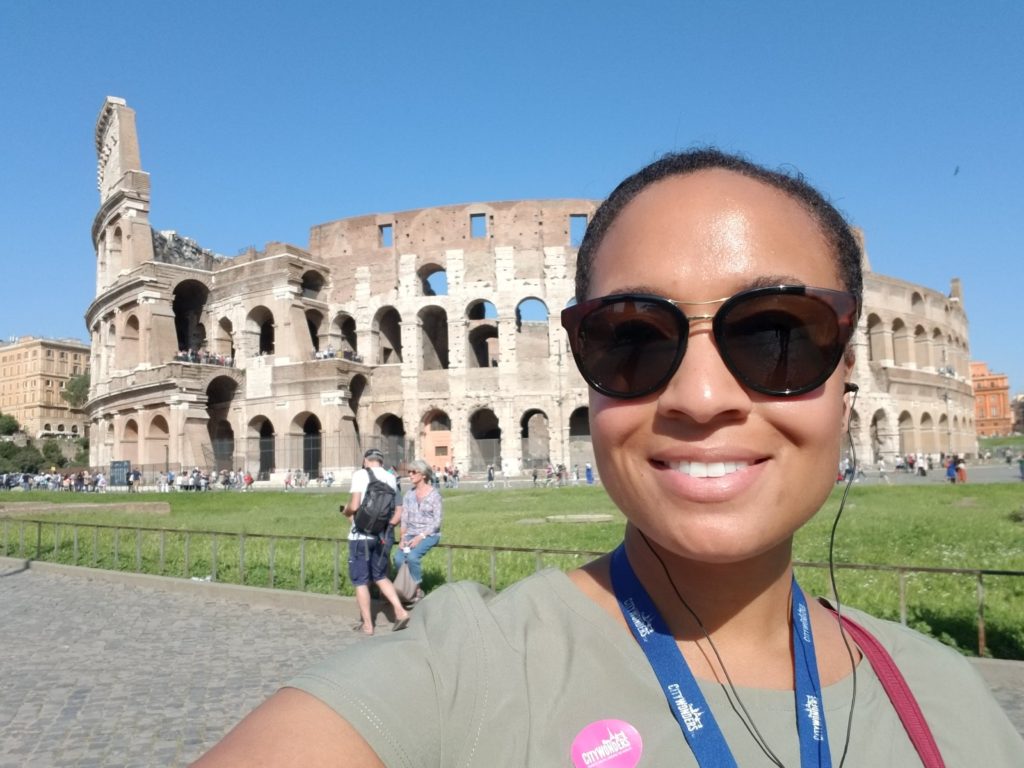 So mom and I had booked a guided tour of the Colosseo, Foro Romano and the Palatine Hill for our first afternoon in Roma. The frantic morning of travel had left us little time to think about our expectations of these antiquities. Construction of the Colosseo began in 72CE under the Emperor Vespasian. The elliptical Flavian Amphitheater was built over the site of emperor Nero's manmade lake east of the Palantine Hill, part of his Domus Aurea or Golden House. Nero was rather tyranical, he was extravagant and over taxed the popolo, had people murdered, and also (maybe) did nothing while Rome burned to the ground over six days in 64CE. So when Vespasian came into power, got rid off all the badness that was Nero, and built the Colosseo on top of his old pool to host and entertain tens of thousands of Romans. Blows your mind, right?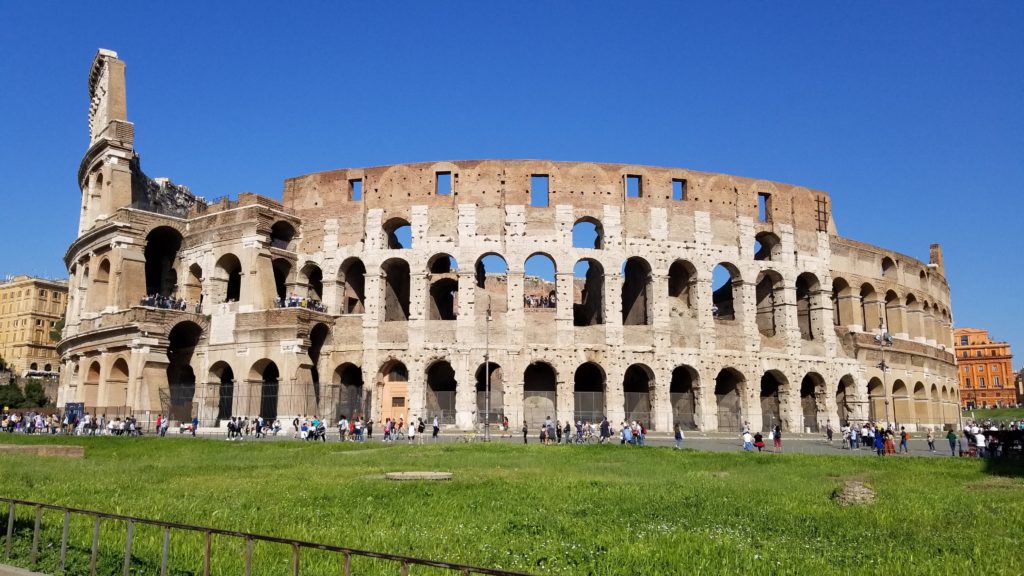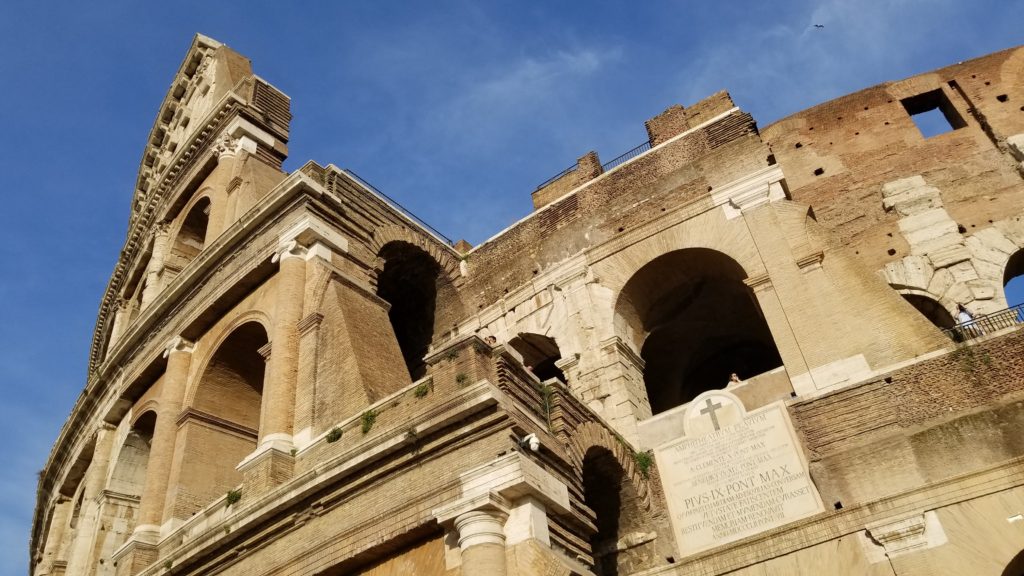 So for the rest of the day, Mom and I got to explore these amazingly ancient places that'd we'd only read about in history books. We strolled ancient Roman roads; stood where gladiators stood; saw the site where Julius Caesar was stabbed; walked around ancient temples dedicated to gods and godesses and love; explored the ruins of an emperor's palace. What a great day. It was also a very hot day. Also, Colin Kaepernick was touring the Forum that day too! #AmericanHero #ibethewasthereforme #daaaaammmnnnn #bodygaurddidhisjob.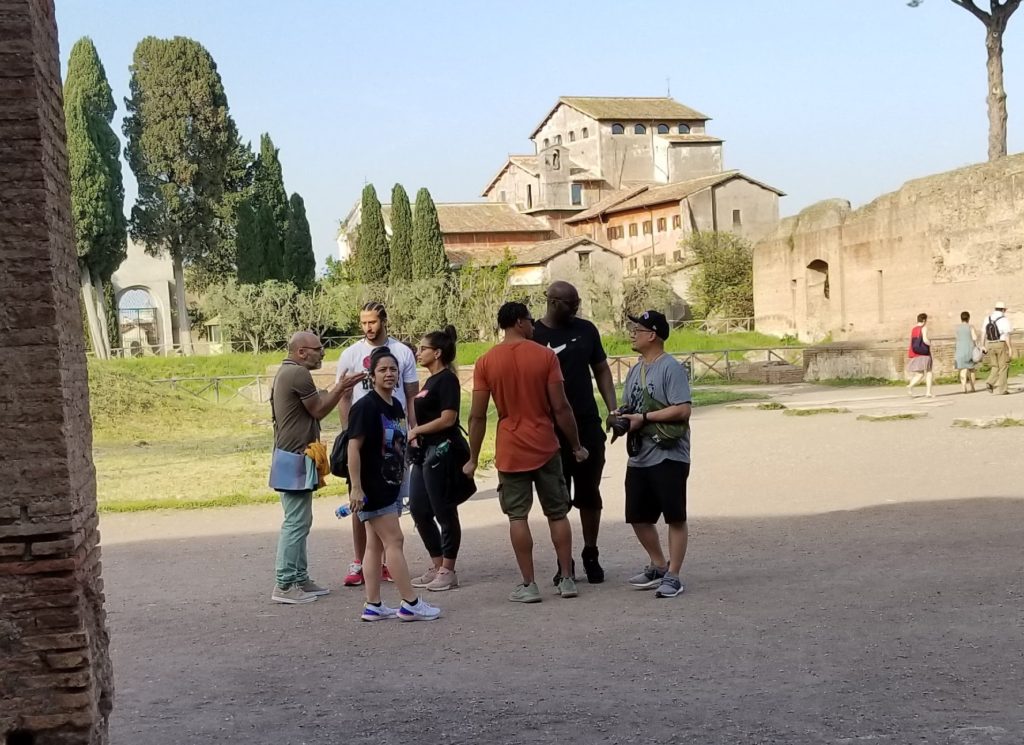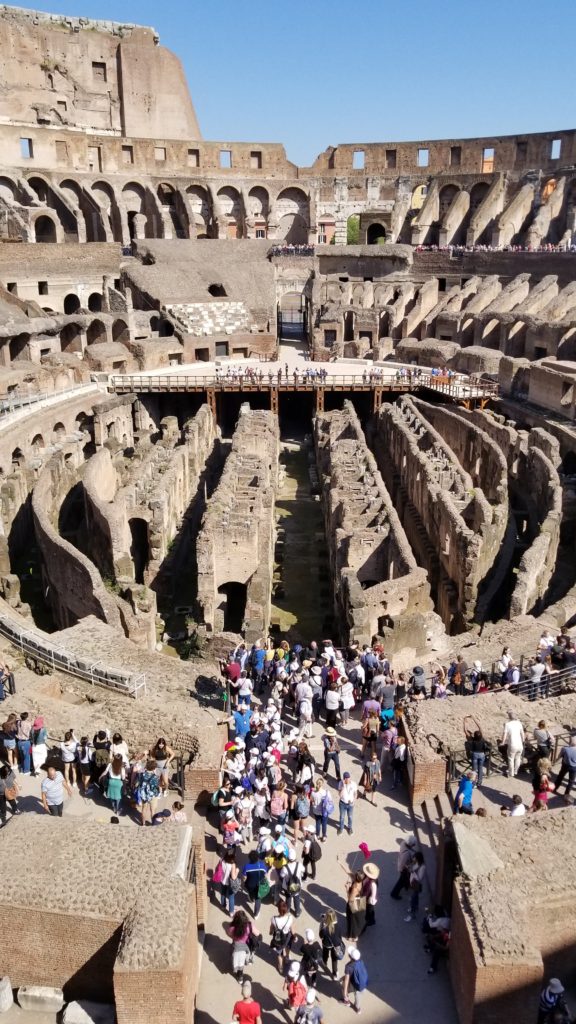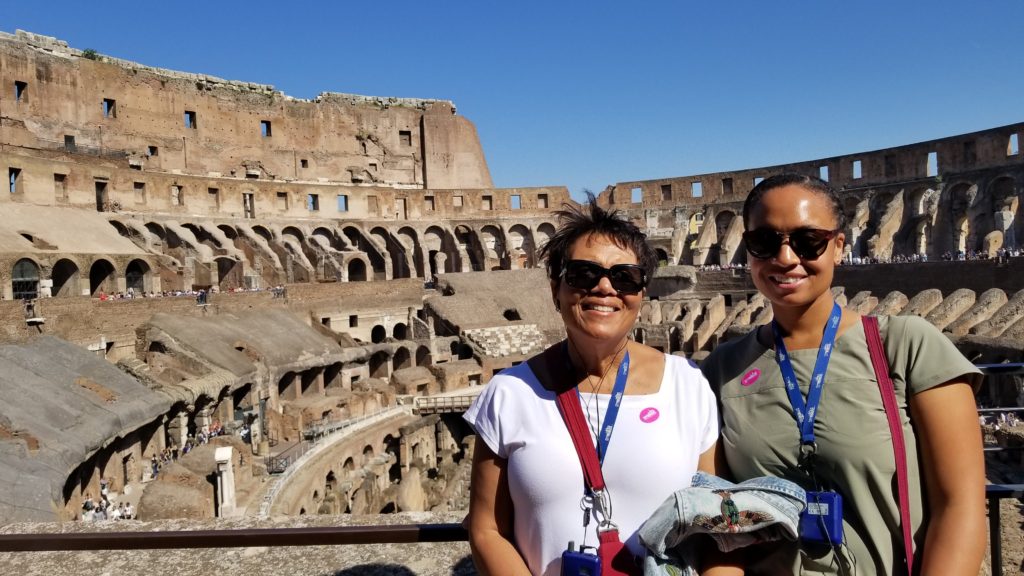 Here are just a few of the interesting facts I learned about the Colosseum, Roman Forum and Palatine Hill that day.
The Colosseum was built in under a decade on the site of an actual lake. It could also hold upwards of 80,000 people!
These ancient structures were damaged mostly by earthquakes and the plundering of marble in the Dark Ages.
There are a ton of connections between the Colosseum and the Catholic church.
There were a countless number of fights between gladiators and exotic animals, such as bears and elephants.
Gladiators weren't super cut guys – they were kinda chubby because the padding was helpful in case they got stabbed. Precious vital organs and all. Makes sense.
The fights between the gladiators were more staged than anything – no one wants to invest years of training and money into a fighter and then just have him die in the ring. It was more like pro-wrestling!
The Forum was the center of the city for ancient Rome, political and economic.
The ashes of Julius Caesar are interred in the Forum!
Most of the important political leaders in Rome built their homes on Palatine Hill, including Augustus, first emperor of the Roman Empire.
Everything is made of marble…more marble than you can ever imaging in one place.
It's where Kaep likes to hang out and get historical.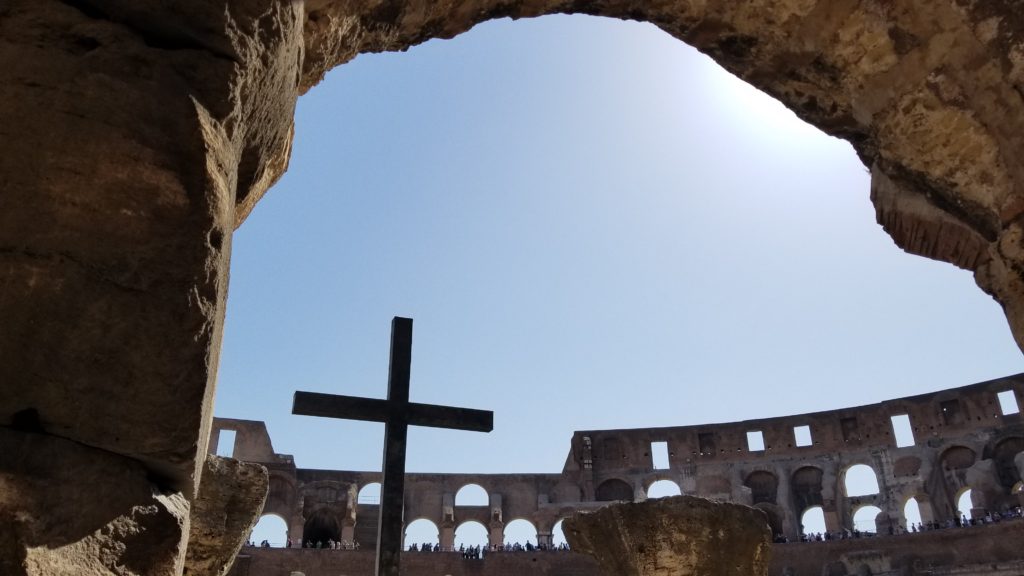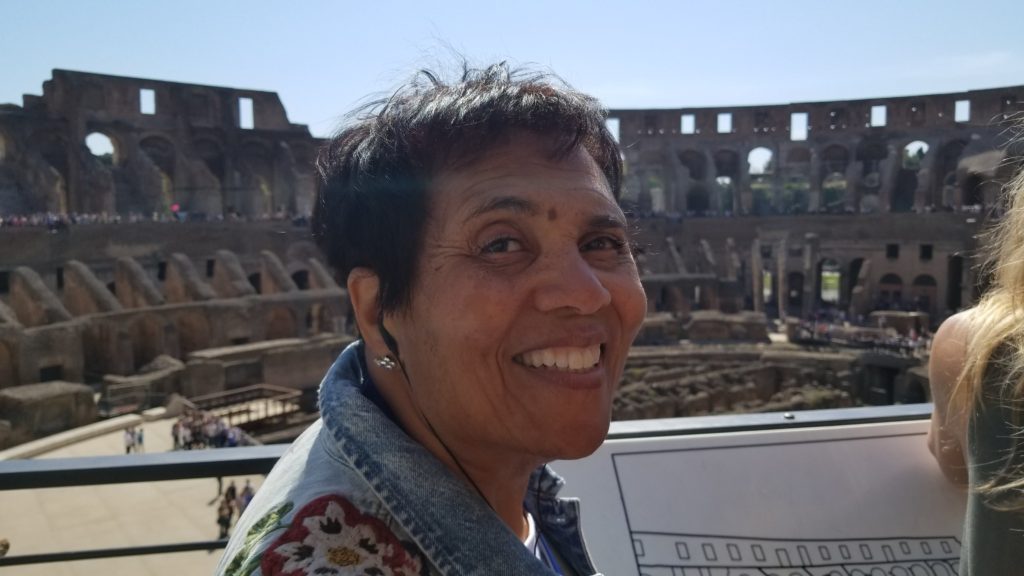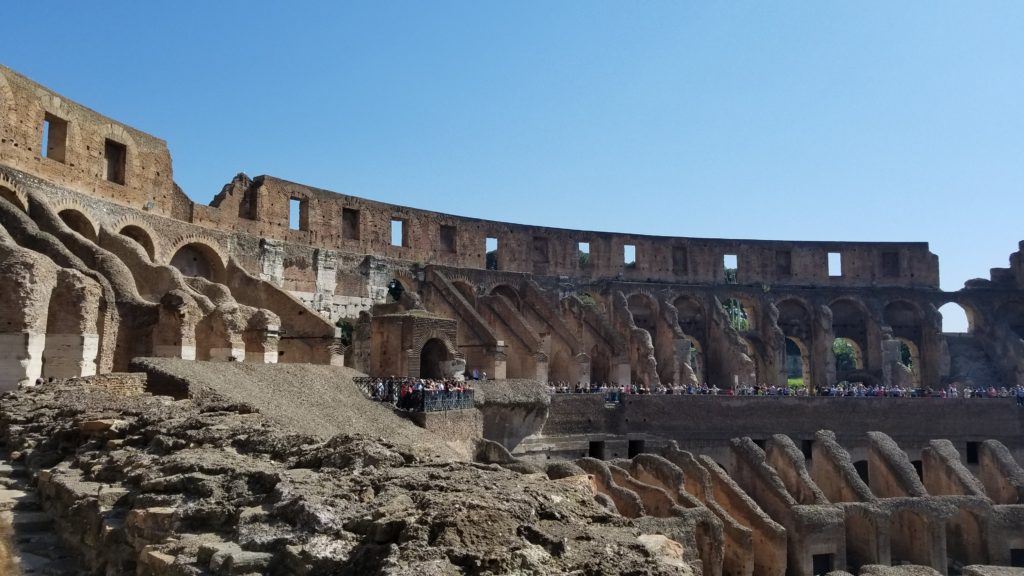 By the end of our first day in Roma we were completely exhausted and our minds were saturated with so much information. We hadn't learned that much in like two days! All of it was so much more than we anticipated and it was so completely amazing.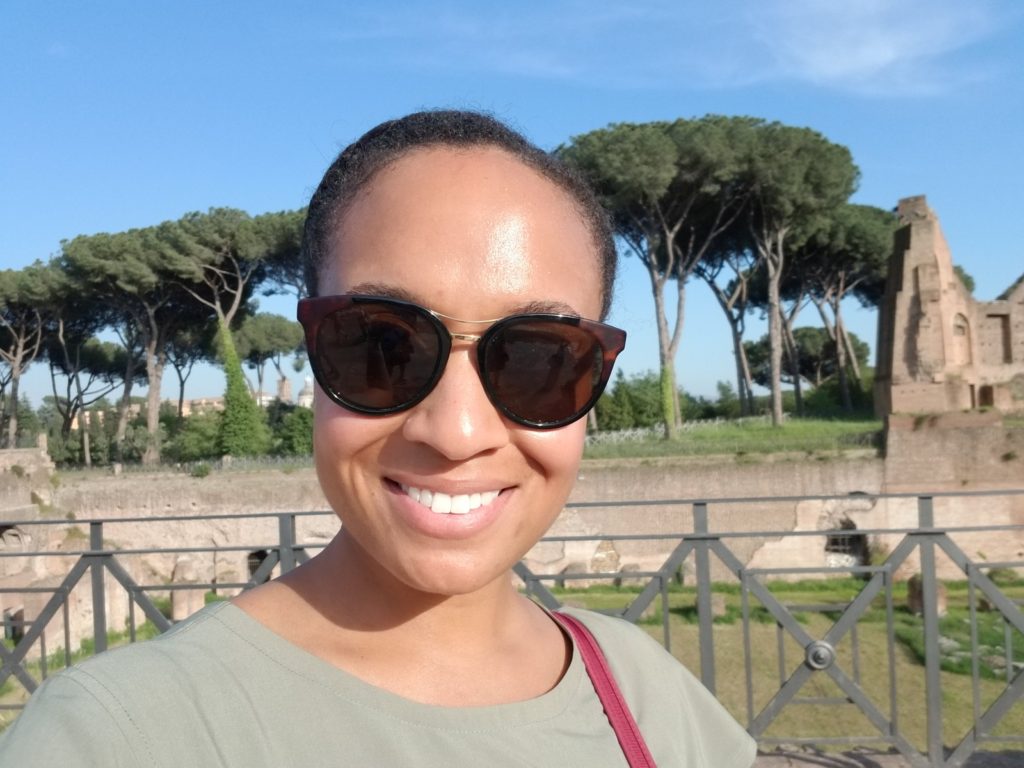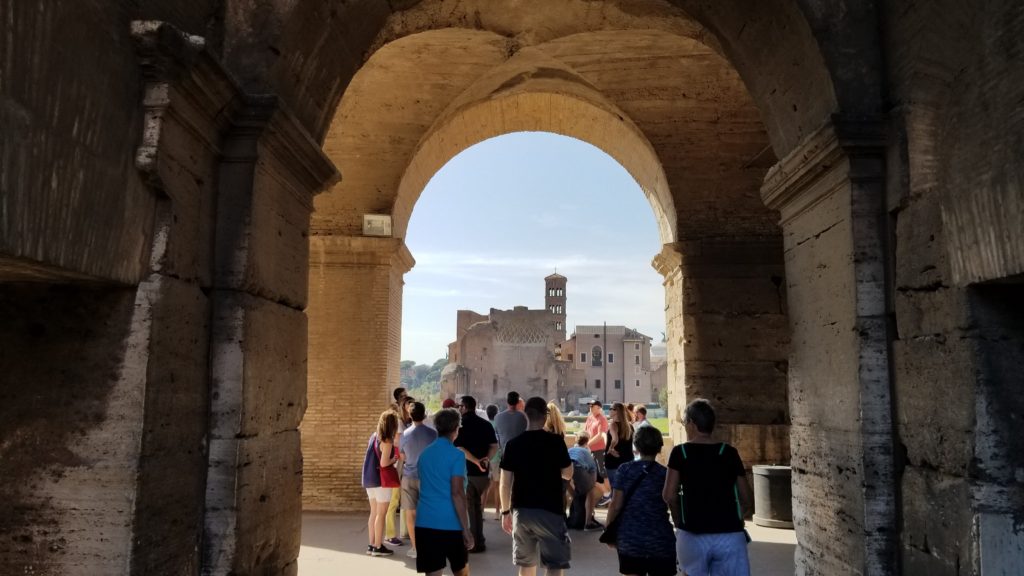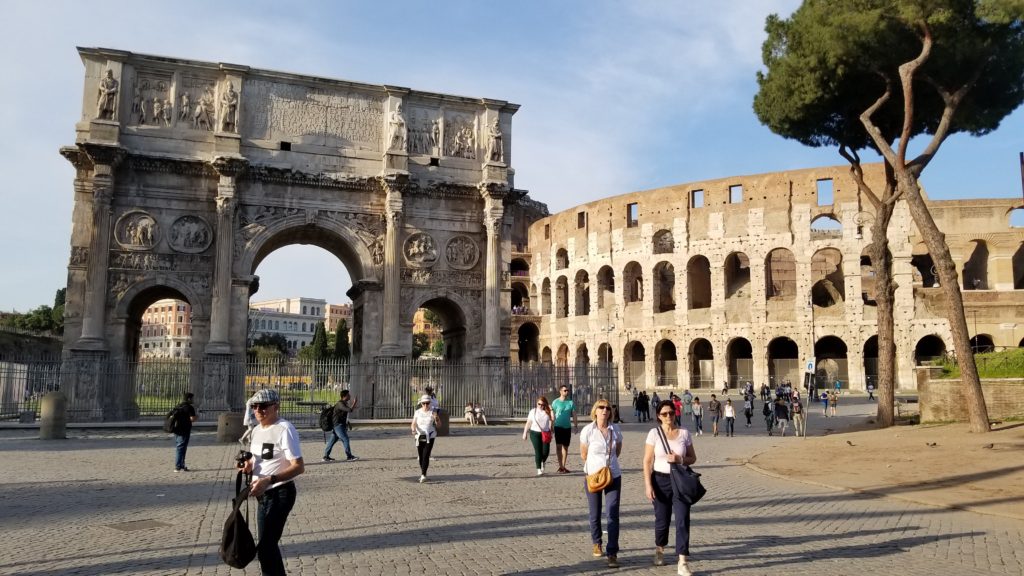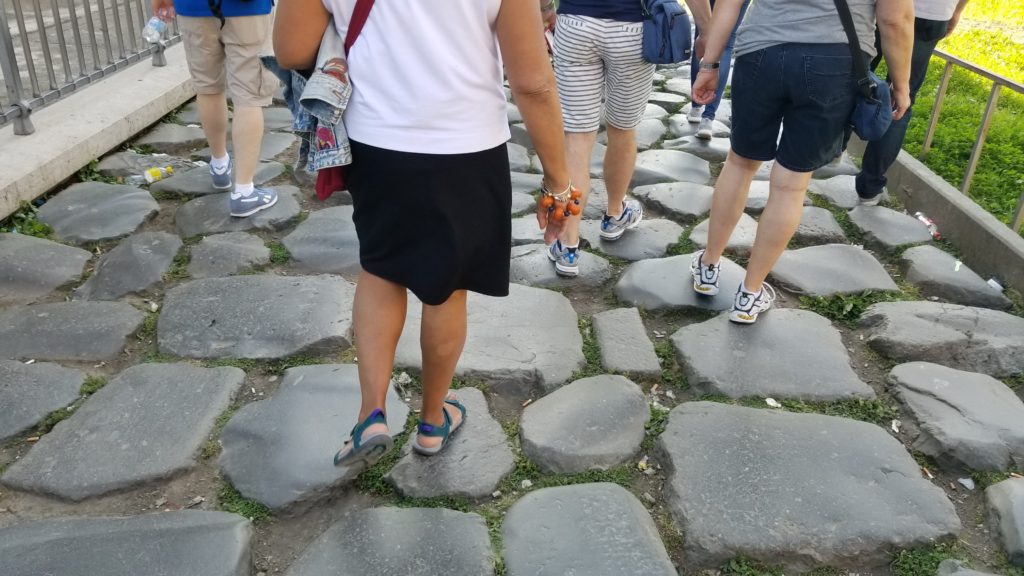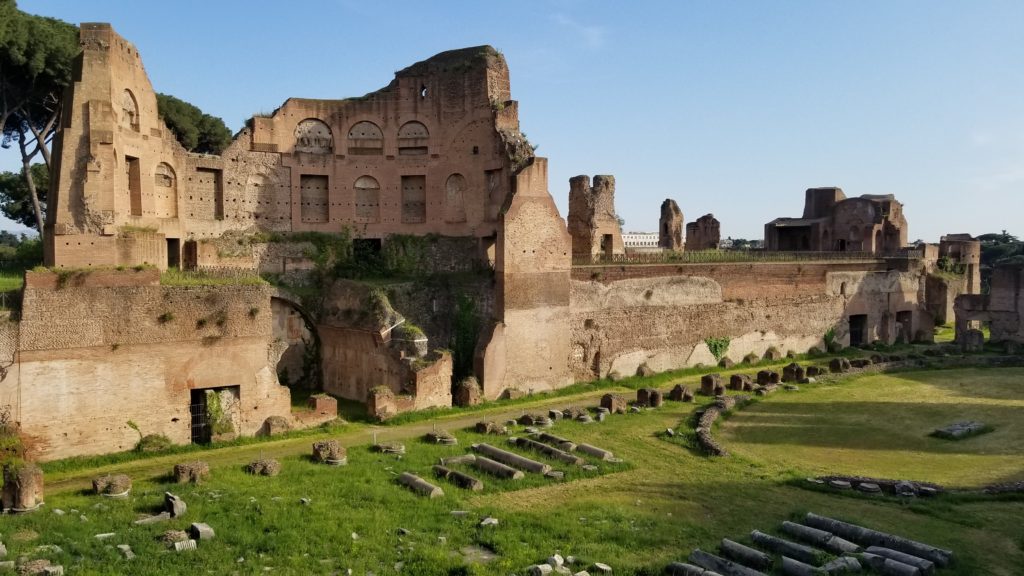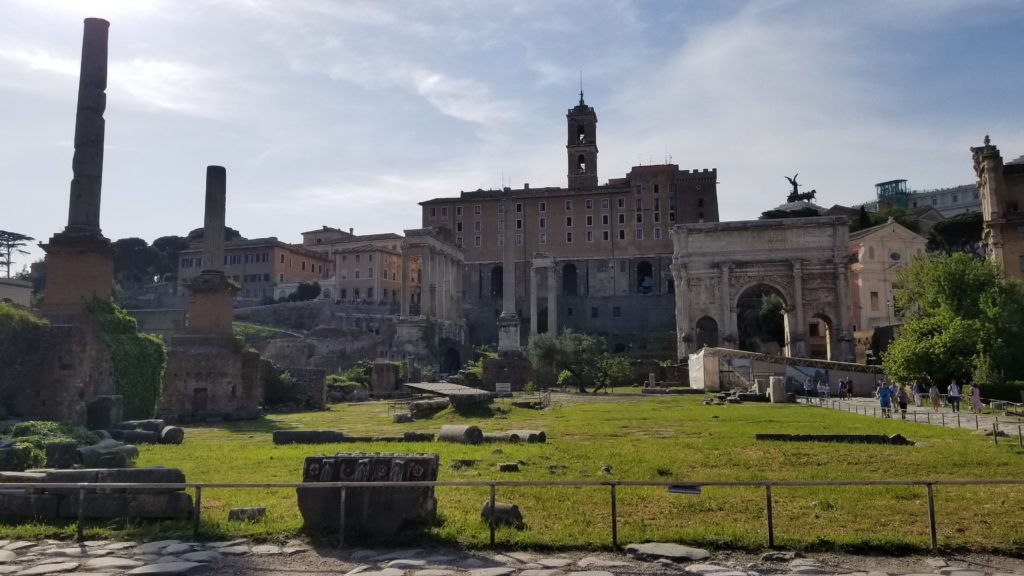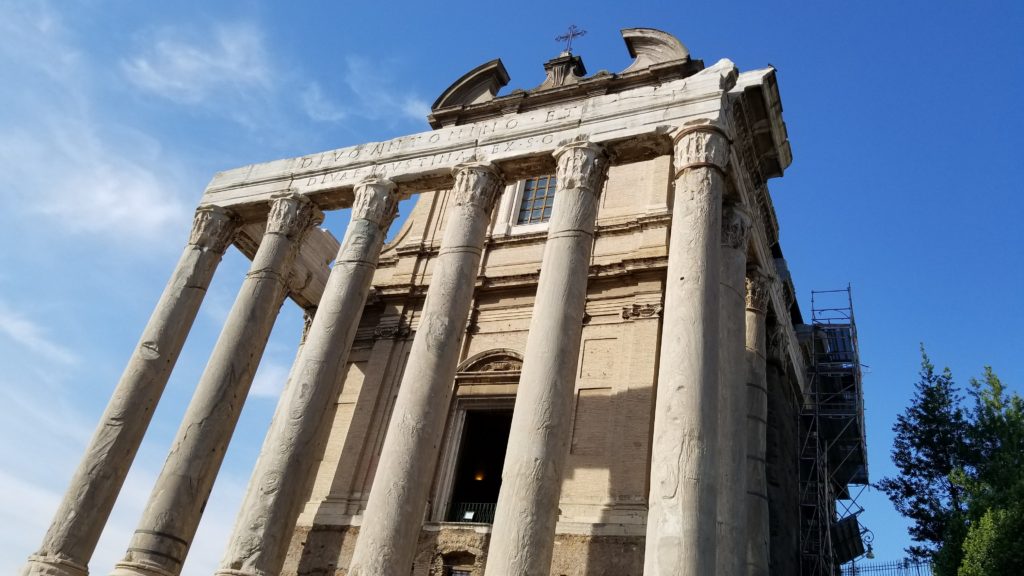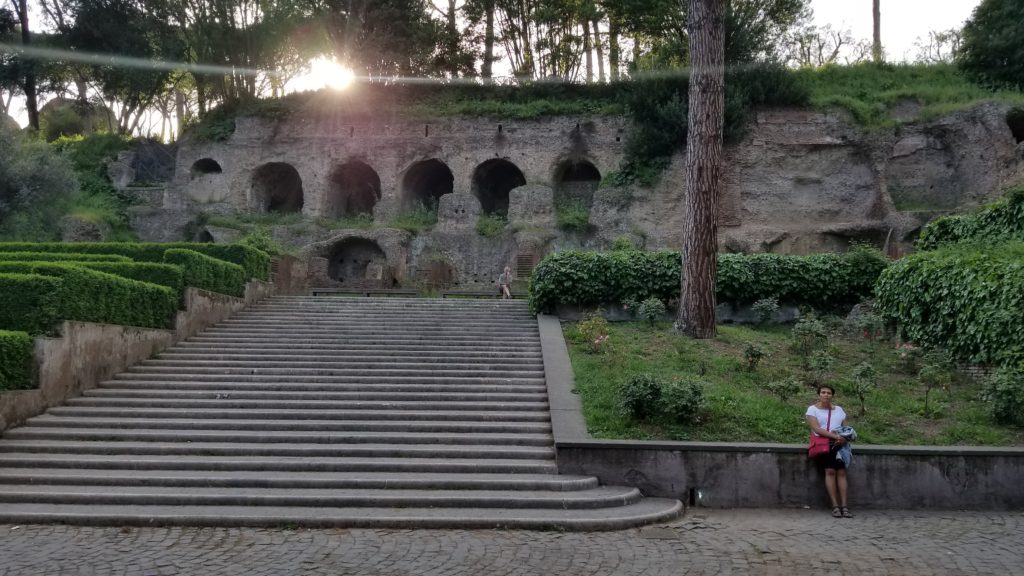 We made our way back across the River Tiber to our hotel on the Vatican side of town. We stayed in great accommodations called Colonna Luxury Suites, run by my favorite man in Rome, Franco – so helpful, so kind, and the rooms were really clean and quiet and perfect, and right up the street from a subway stop and VATICAN CITY. And there was even breakfast included, and great gelato right out the door. For dinner, we went full Roma and had so much pasta and anchovies and wine. I highly recommend the spaghetti carbonara at Trattoria Ai Villini, a very homey local feeling place where Michela Mancinelli will make you feel like family. It was a fantastic start to a Roman Holiday.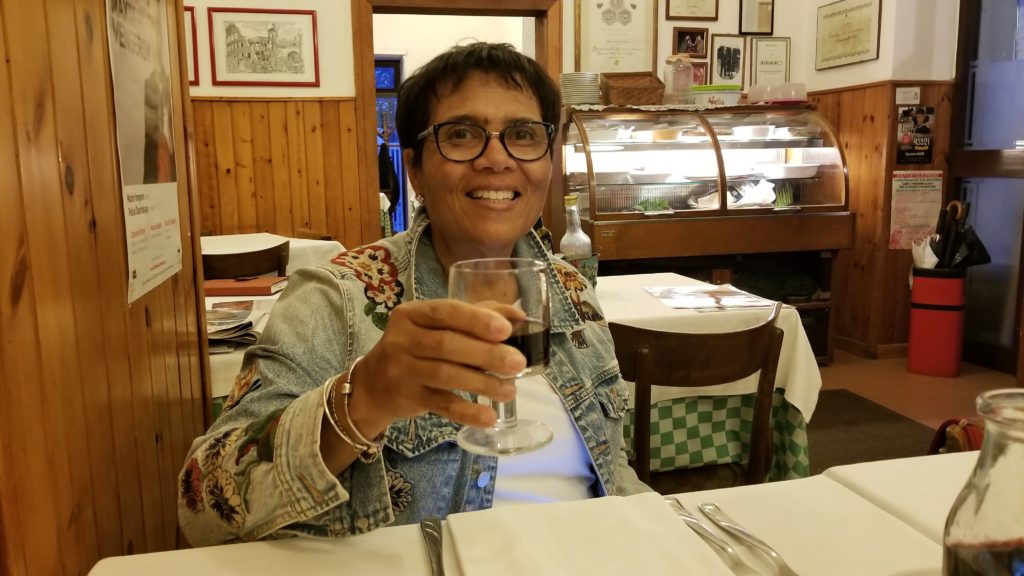 Click through the gallery below for more photos from our first day in Rome!