So when you look at Iceland on a flat map it doesn't look that far north or anything. But when you look at Iceland on a globe, it's more like "damn, that is like the Arctic Circle!" In fact, just two longitudinal degrees short of the Arctic Circle in the capital of Reykjavik. I had the chance to visit this northern island with more livestock inhabitants than people, and I obviously was not going to pass it up.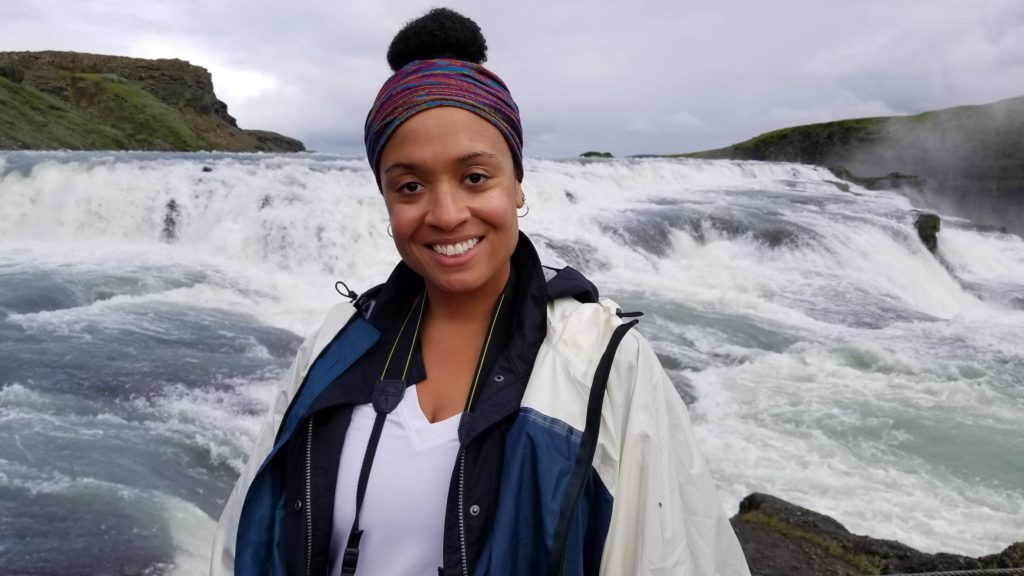 I flew into Keflavik Airport on the red-eye and waited around for my co-adventurer, Kara (AKA Bae, bestie, wifey, giiiirrrrrll), to fly in from Dublin. I was feeling super intimidated to make my way solo into Reykjavik so I thought to myself, "three hours at the airport isn't that long." And if you've ever been to Iceland, I already know I should have gone to the Blue Lagoon for an after flight soak; this was my one bit of wasted time in my eight days in country, and after three flights I was bone tired. However I totally should have gone because while I was ordering a little nosh from a coffee counter, someone stole my jacket! At no point on this adventure did I feel unsafe, but a word to the wise: airports are not always full of welcoming locals, sometimes they are full of shifty thieves from who knows where; watch your things. I've never started a trip in a deficit like that, so I had to reach deep for some optimism and hope whomever is wearing my jacket actually really needed it (though I doubt it, and I hope they get out of the universe what they put into it).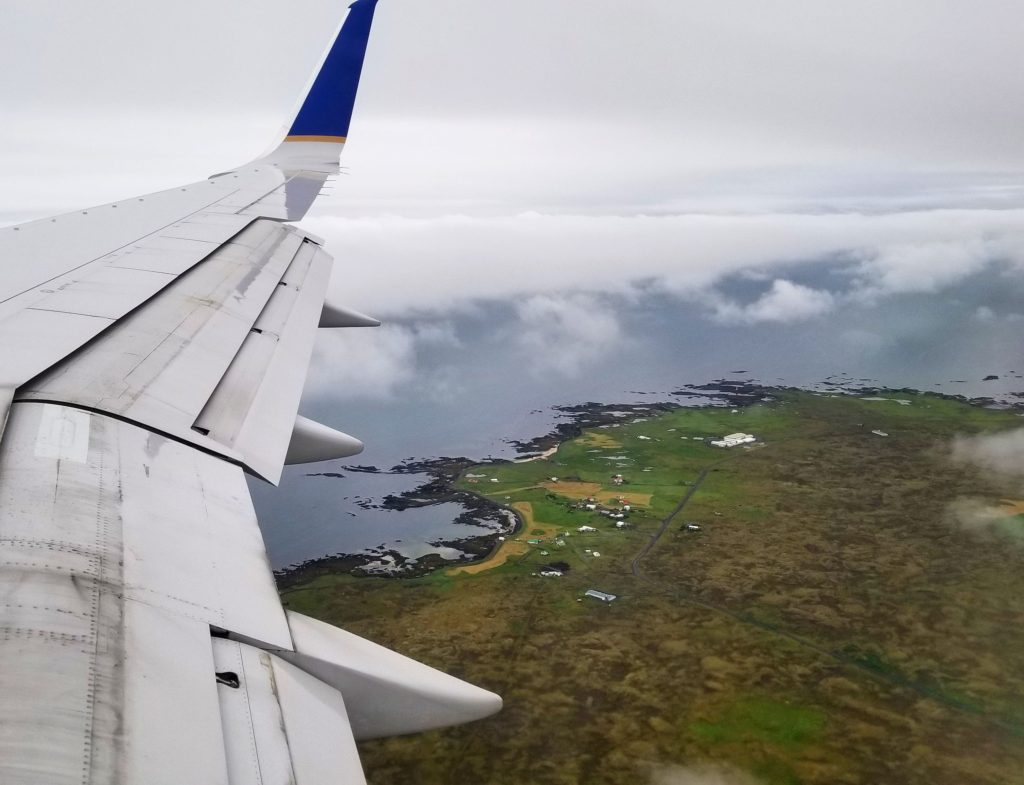 Moving on, Kara landed, we screamed like little girls and got a car into the city. We spent the evening walking around Reykjavik, going into shops and eating traditional fish soup at Islenski Barinn which I highly recommend for the soup and sweet potato fries.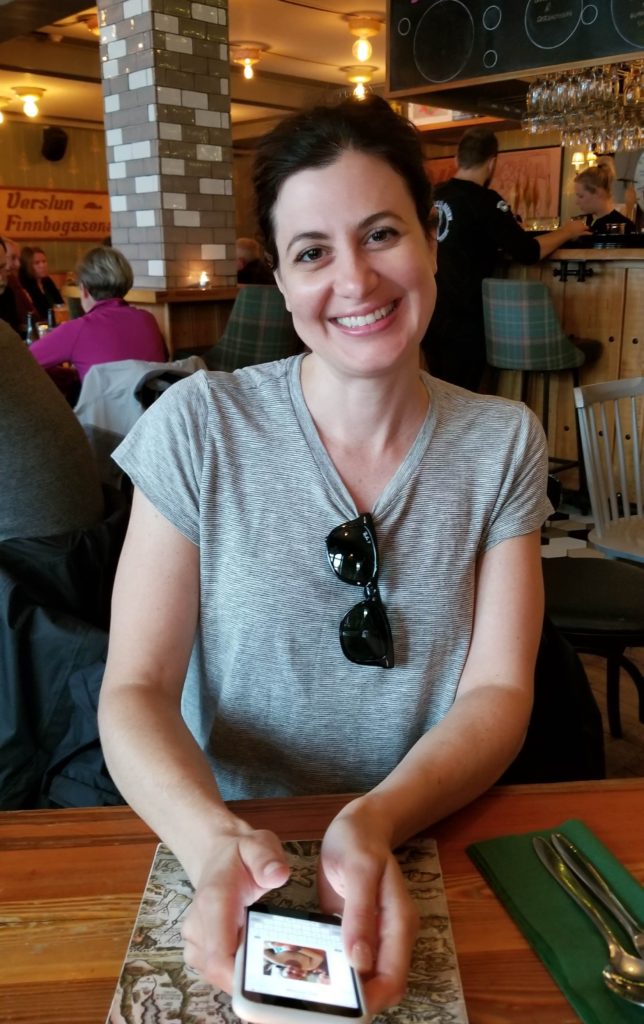 This is the picture I took of Bae sending a pic of me to her mom so that I could send this one to my mom.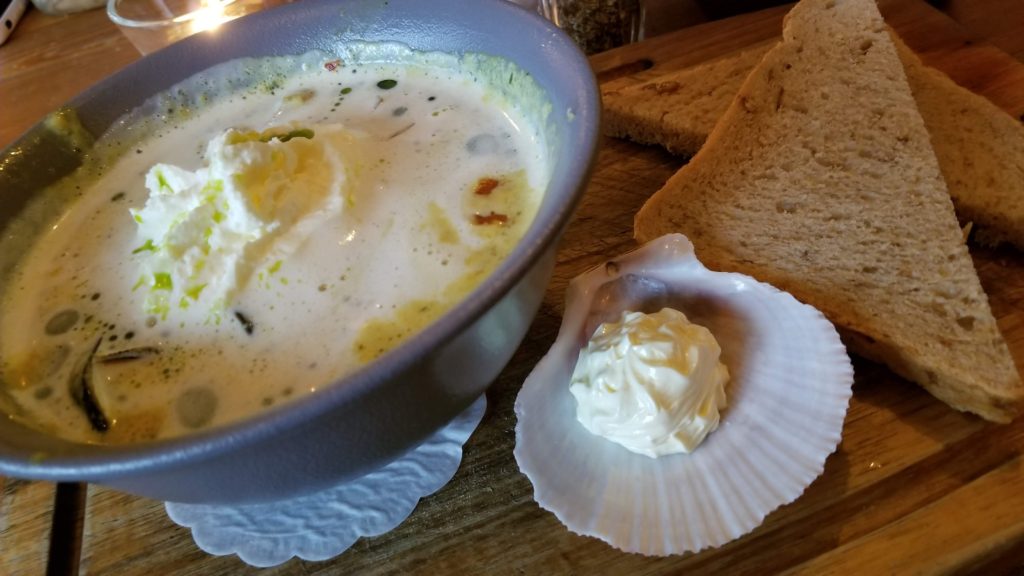 So, after getting an evening of bestie catch up time, Kara went to work all week and I was on my own in a wild land as far north as I'll probably ever get in my life. What to do?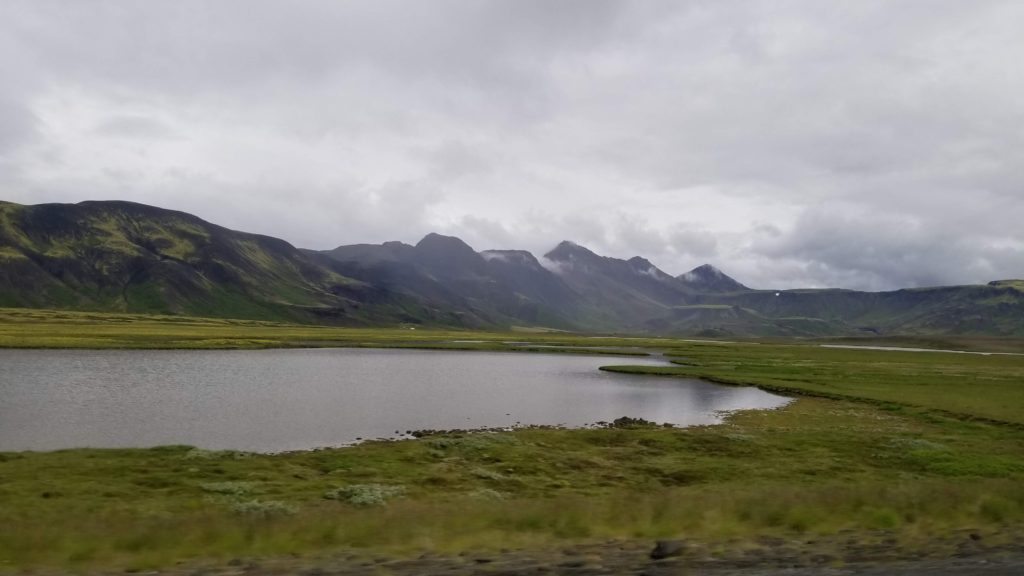 Day One: The Golden Circle Tour
The Golden Circle is like Iceland Tourism 101. If you've never been to Iceland and you're based in Reykjavik and you don't have a car, reserve a seat with one of the myriad of companies that does a tour picking you up from your hotel. I chose East West Concept Tours and was SO happy with the experience! It is a smaller company that only does tours of 16 people or less. I was on a tour of four people with Ivar as our driver and it was amazing. We got so much personal attention with our questions and even got to make a few extra secret stops because we were such a small group. Small group tours are also a great way to make new friends when you're travelling solo (hey, Jason!). Here's my Golden Circle hitlist:
I finished off day one with an evening walk and dinner in Reykjavik with Kara. Highlight though? That had to be the INCREDIBLE sunset we got to watch at 11PM. Being so far north you get something like 20 hours of sun in the summertime in Iceland. Getting to watch the sun go down an hour before midnight was the perfect end to a great day in Iceland.
Stay tuned for Iceland Part II!