So, we were warned that Naples was going to be dangerous, and gritty, and maybe not worth anything but the pizza. What Naples really is though, is a true gem. A diamond in the rough, but like, an amazing shiny diamond.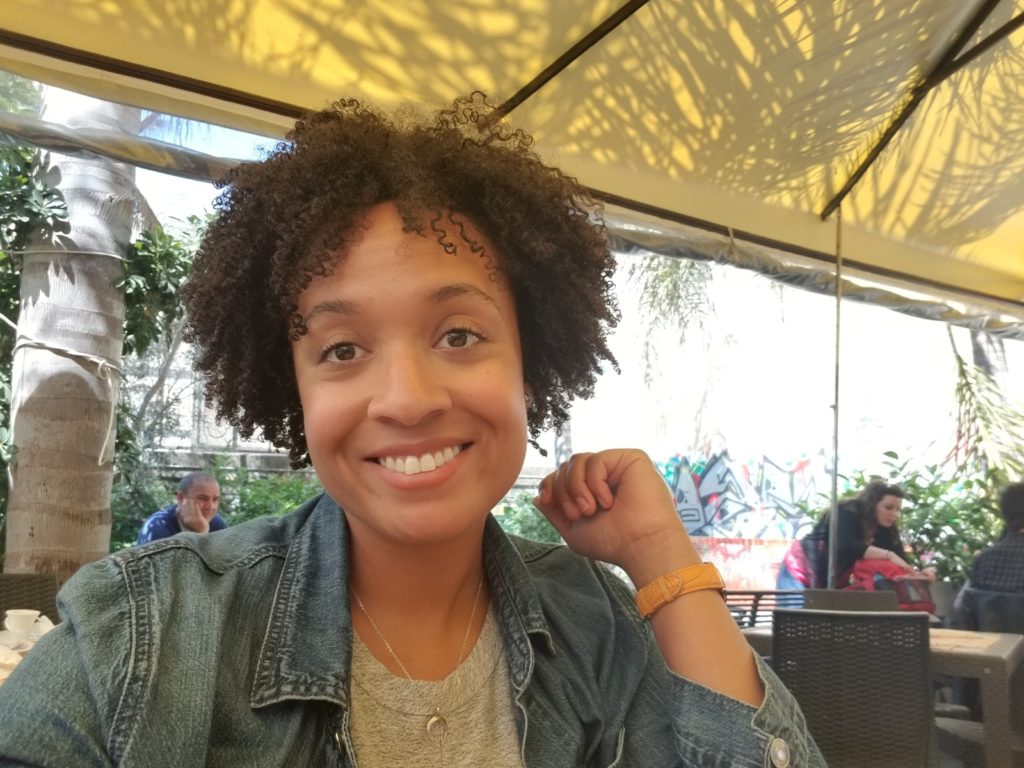 We took the local commuter train up to Naples from Sorrento, just a quick 40 minute ride. My uncle Steve had set us up with a private guide for the day named Diana Gianquitto. So we met Diana in the Piazza del Gesù Nuovo, in front of a church that, from the outside, looked more like a fortress. This is where we fell down the Napoli rabbit hole and began to discover all the adventures that this city has to offer.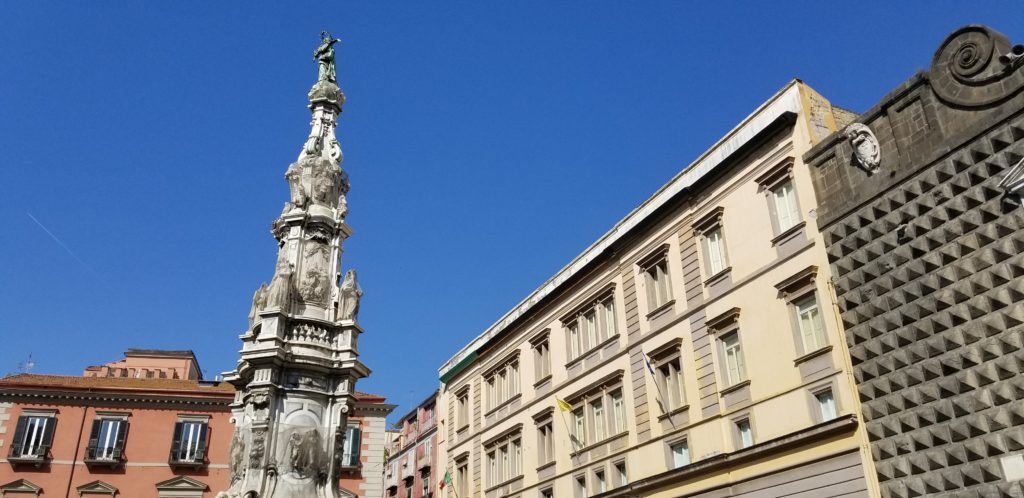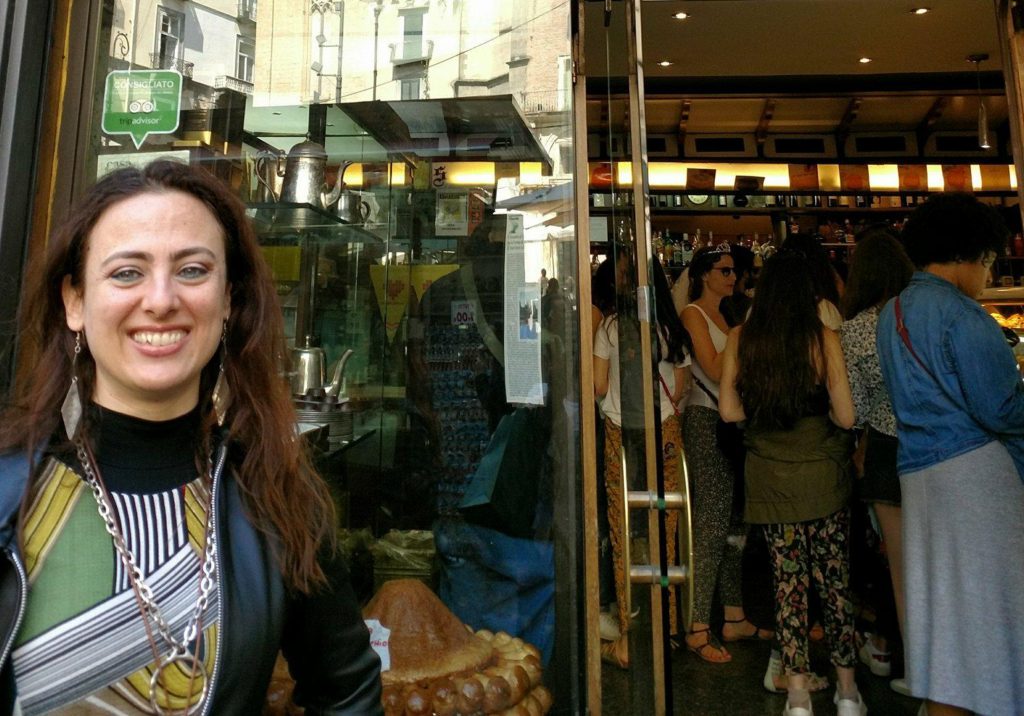 So the chiesa del Gesù Nuovo was the first church in Italy that really took my breath away. We had been in country for a few days and seen several lovely churches, but this one really made me start to understand the role that religion has played in this country over the centuries. This is a very Catholic country and so many people here are truly devoted. The Italian communities of history have built the most beautiful temples that you can imagine and it really is hard to comprehend how much talent, work, time and money have been invested in these structures. What is also incredible is how the Italians of today have such a wonderful appreciation for their history that they go to great lengths to preserve the physical legacy of their ancestors.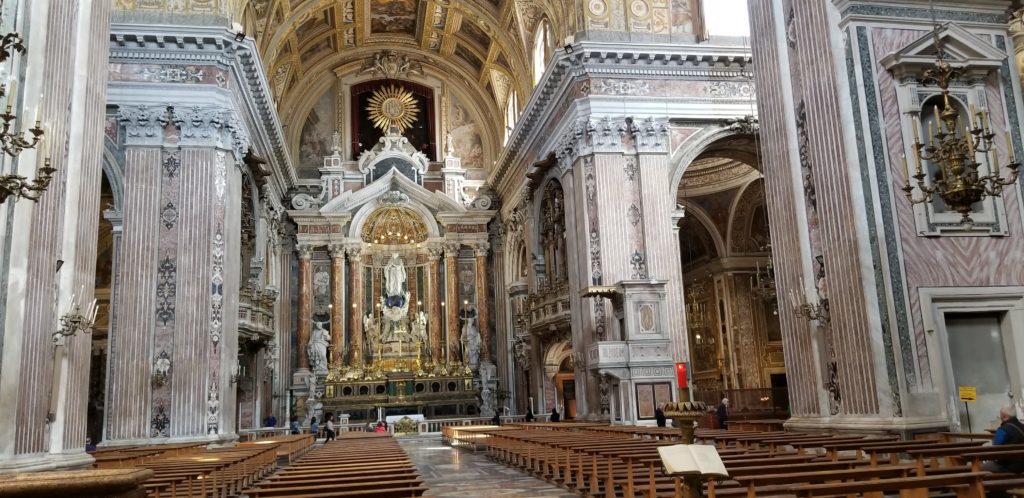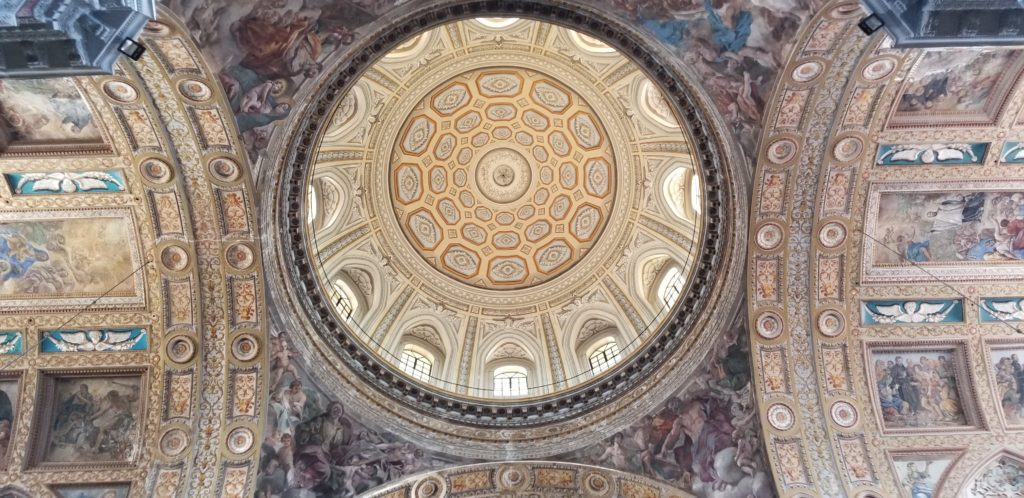 From this dramatic starting point, Diana took us on a walking tour of the city she was raised in. We visited the 14th century cloister of Santa Chiara with its beautifully tiled courtyard depicting images of daily life from hundreds of years ago. Santa Chiara also has an archaeological site and museum where you can walk above the excavation of an ancient Roman thermal complex dating back to the first century!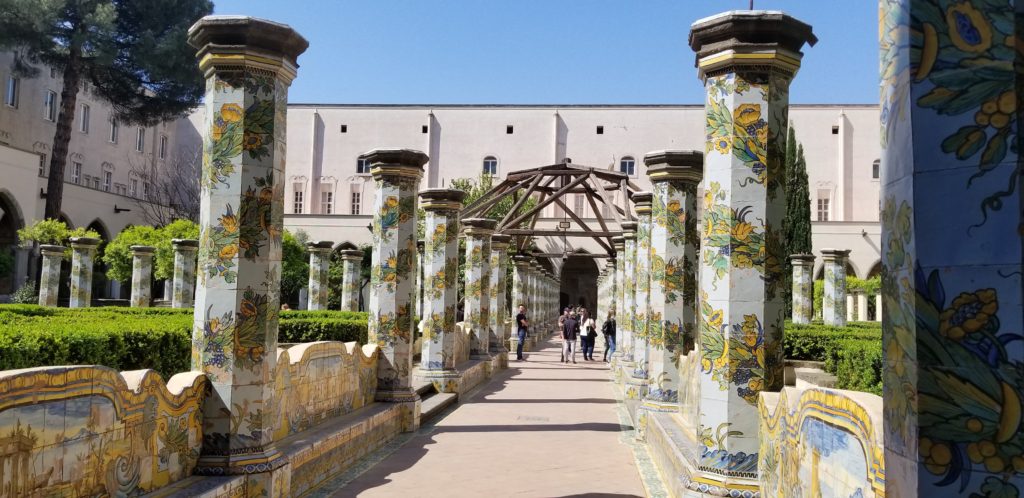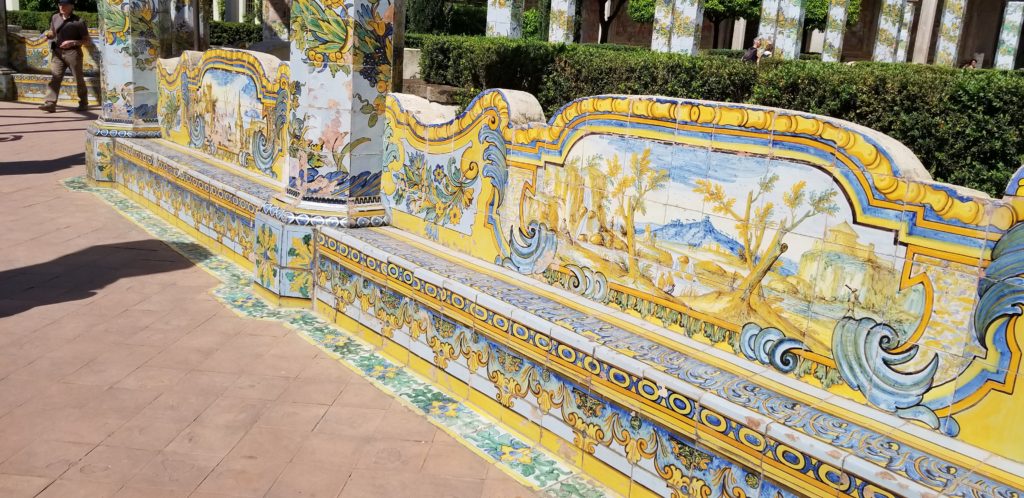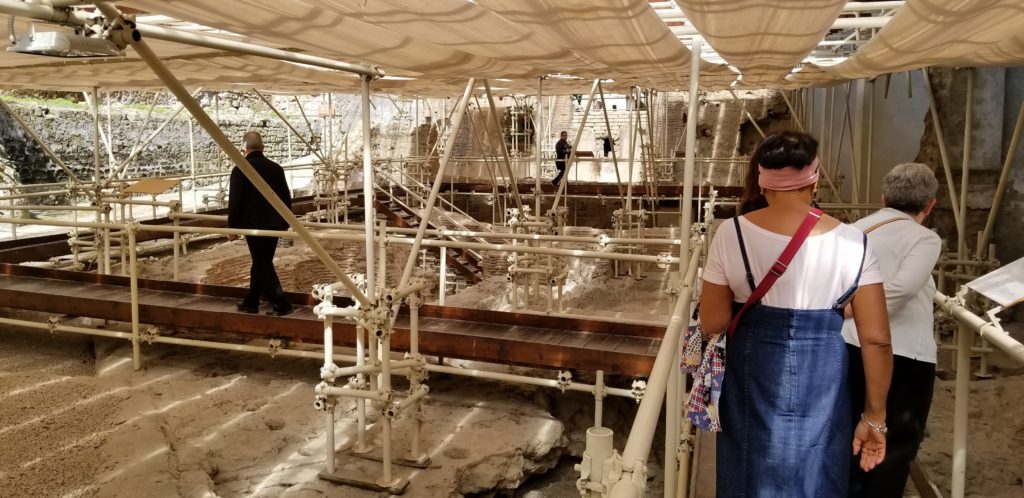 Diana taught us stories about prominent people in the history of Napoli, and how Napoli began as a Greek culture, not Roman, and that it still sees itself in that way. We learned about the current culture, including the Christmas creche tradition, and how to properly eat a pizza. We even rode on the tube, which had stations that were beautifully decorated by contemporary artists.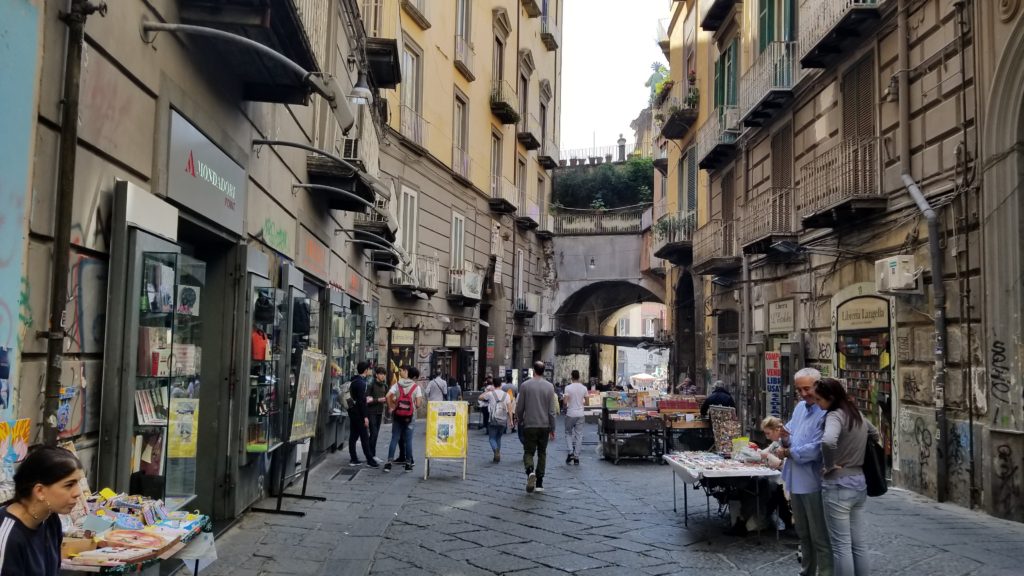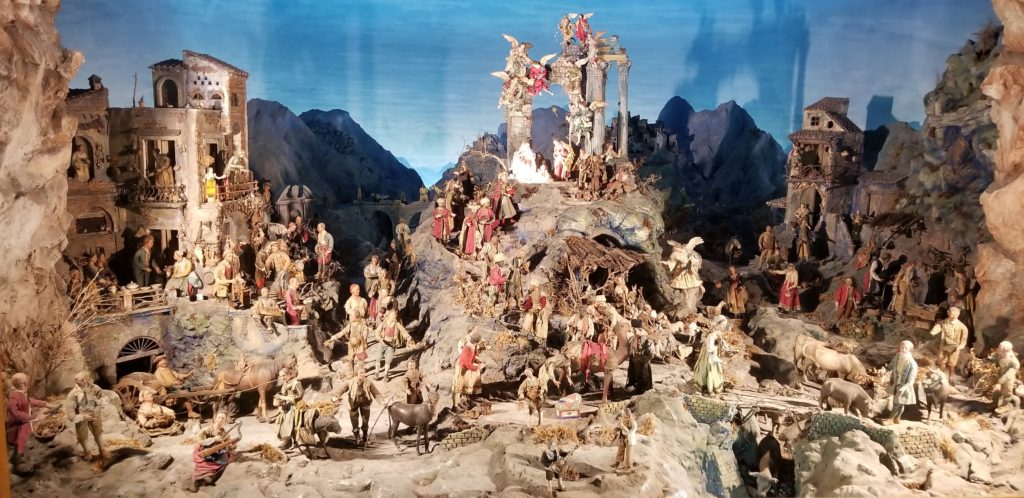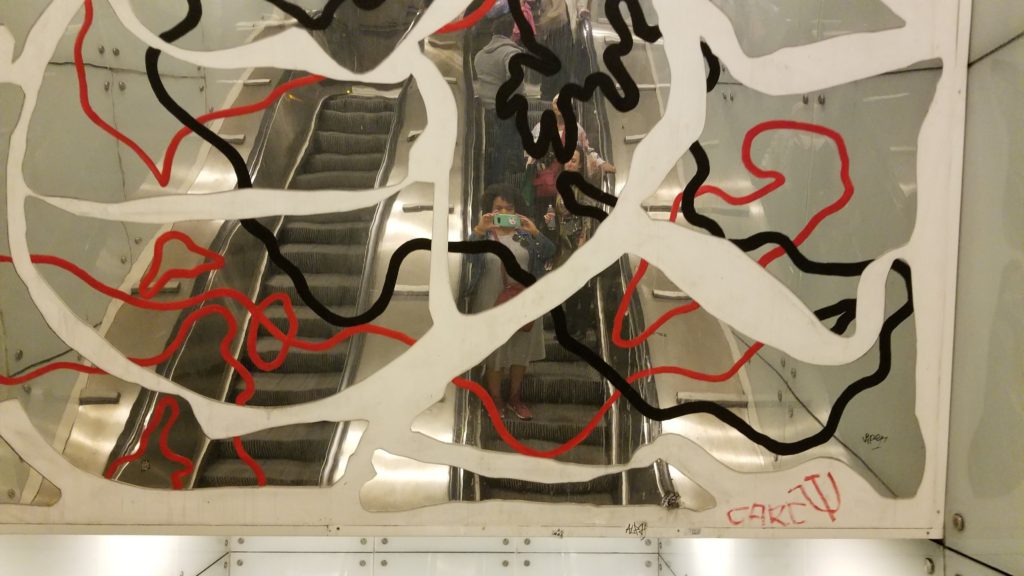 The absolute highlight of our time in Napoli was our visit to the Museo Capella Sansevero. In the 17th century, Raimondo di Sangro, seventh Prince of Sansevero, began rebuilding his family chapel into an artistic and allegorical masterpiece of a place. With marble statues and reliefs covering all of the walls and corners, you learn stories of the characters of the family through these works of art. There is Masonic symbolism hidden in many of the sculptures as well as strong Christian messaging. However, the most amazing thing to see in this little chapel is the sculpture in the center of the room: The Veiled Christ by Giuseppe Sanmartino, completed in 1753. It represents the body of Christ, laying underneath a burial shroud. It is lifelike and angelic at the same time. The wonder of it all is that this sculpture is done in marble. There are defined muscles, facial expression, and even movement in the fabric. It was a wonder to see. I'd love to post pictures everything in the chapel, but they don't allow photography. Please visit the link HERE to see images that the museum has provided.
Diana ran us all over Naples and was a wealth of knowledge and joy. We could not have had a better time in a city that we didn't know what to expect in. After Naples, we all hopped on the train to visit Pompeii. More on that next time!