So, what do you do when you need a day off while you're on vacation? You hop on the bus, head over the hill, and spend the day at the beach in Positano. Now, I know what you're saying, "Ashleigh, you're already on vacation; you don't need a vacation from vacation!" But y'all, we had been wearing ourselves out! Mom and I just needed a down day to relax, give our feet a break, and eat gelato on the beach. So that's exactly what we did.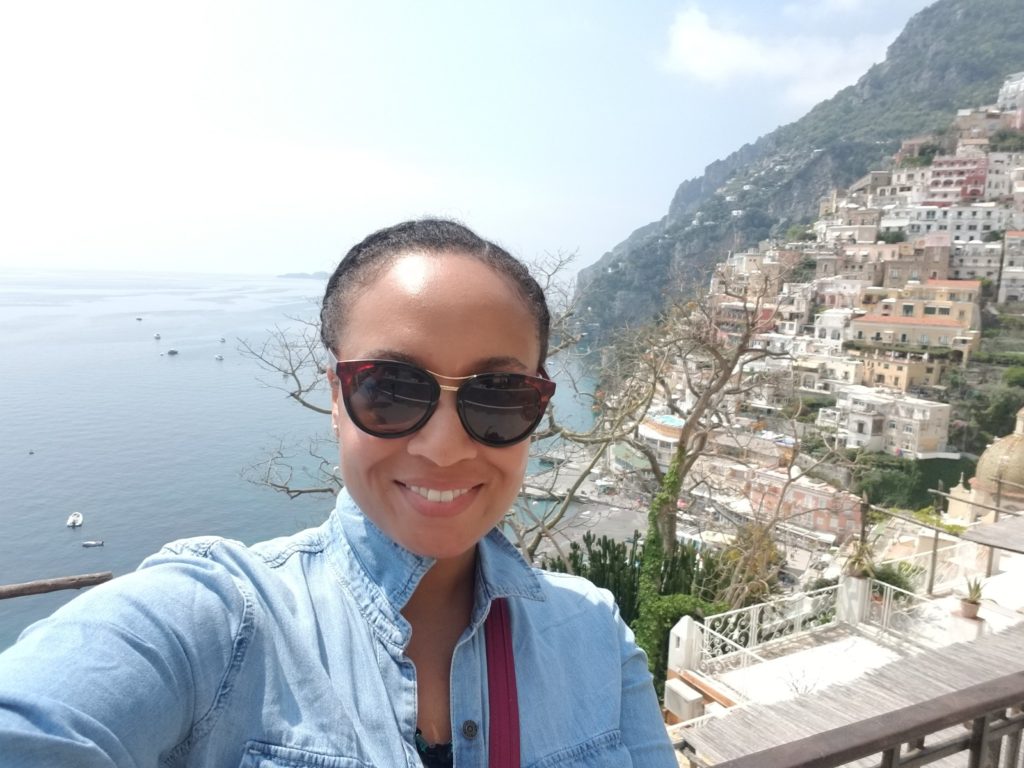 The bus ride from Sorrento to Positano isn't a very long one, but it is certainly harrowing. The road over the mountain is steep and windy. The buses get crowded and the drivers go fast, so you really have to hope you like your neighbors, because you'll probably end up getting very close to one another. But once you've arrived, what a delight you are in for.
Positano is one of the towns along the Amalfi Coast on the south side of the Sorrentine Peninsula of Italy. The coastline and towns dotting it were named a UNESCO World Heritage Site because of the beautiful and unique landscape. And if we're talking coastal Italy, the Amalfi Coast is my favorite (that I know of). Everywhere you look, it's like a postcard.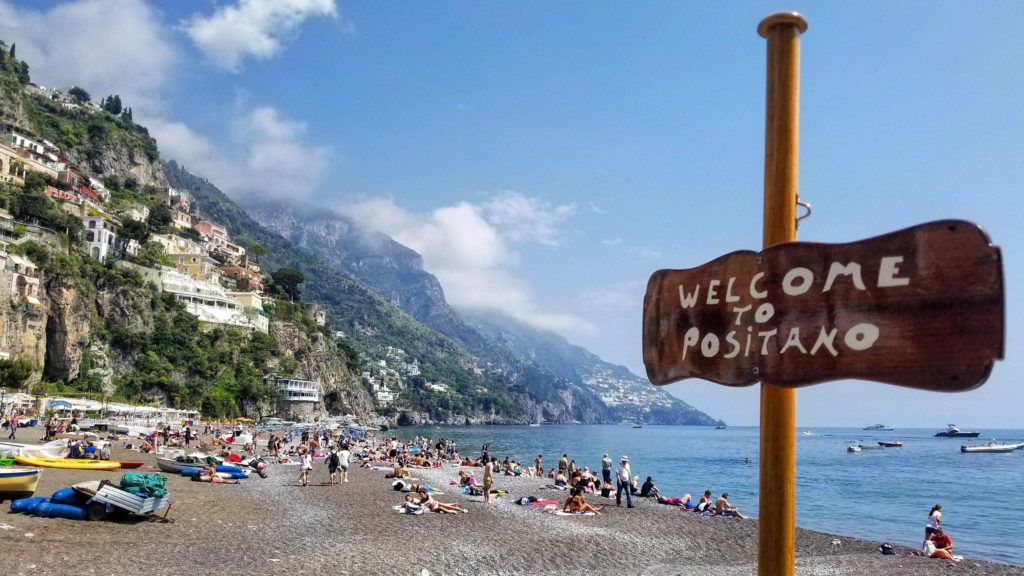 Mom and I got off the bus and started the walk down to the beach. Positano also has a longstanding tradition of linen fashion, so we shopped along the way too. The shops spill out onto the streets and welcome in the tourists. Honestly, it's hard to resist having at least a look into most of them.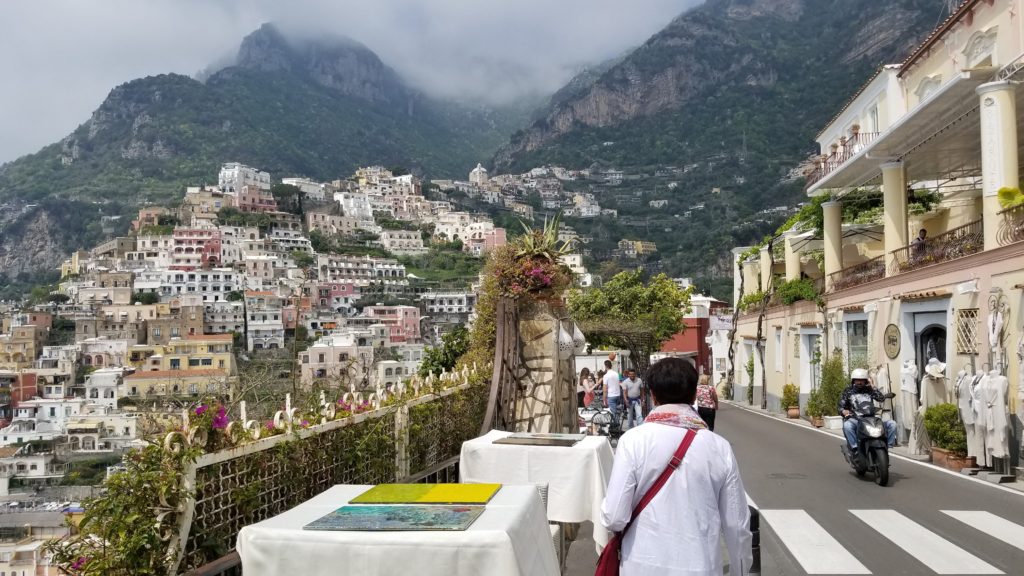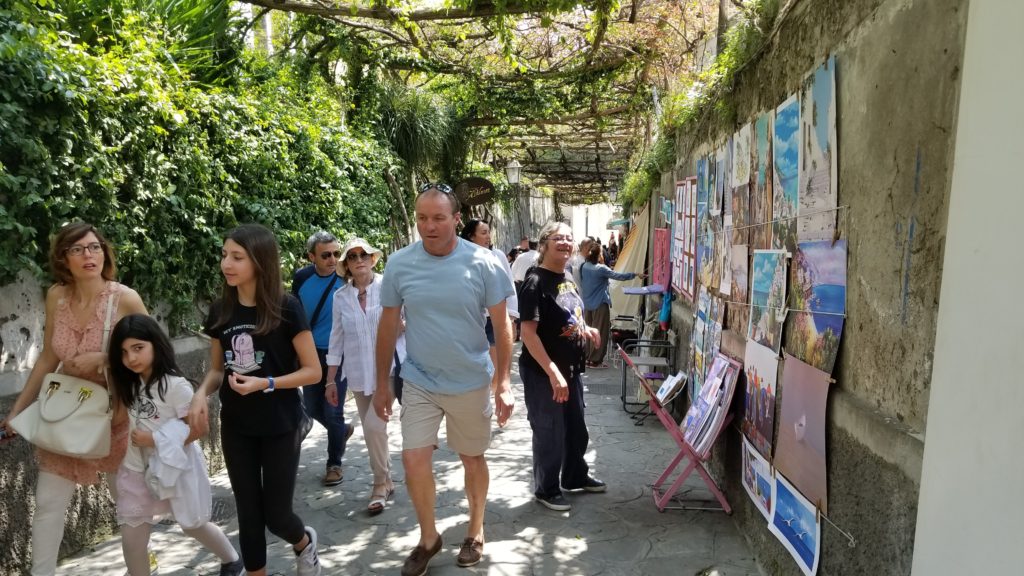 Once you get to the beach, the boardwalk is lined with cafes and restaurants. The sand is dark and rocky. There is a stone sort of peir where boats are picking up passengers and dropping them off from tours. It's all very Italian and glamorous. It was also very humid!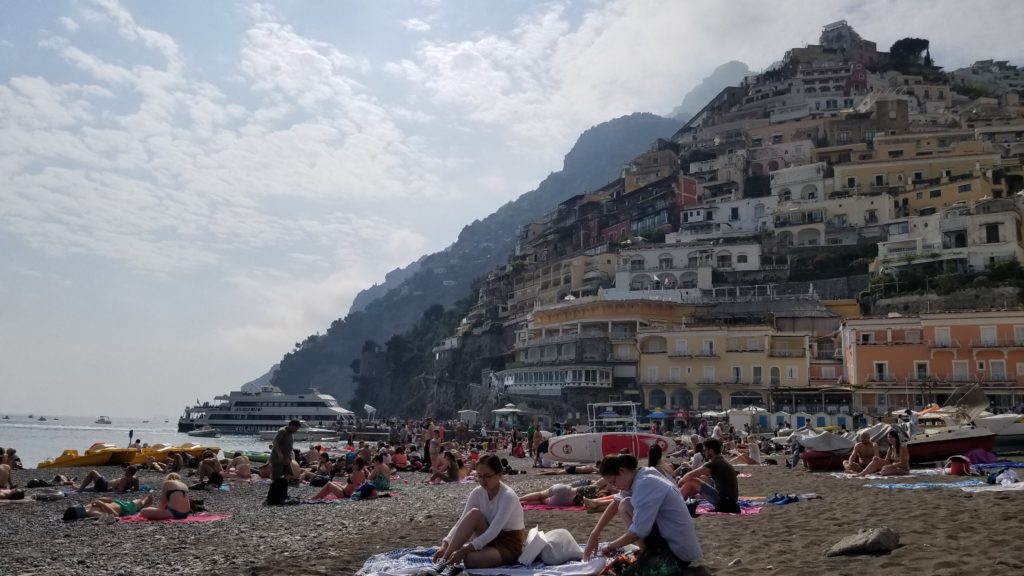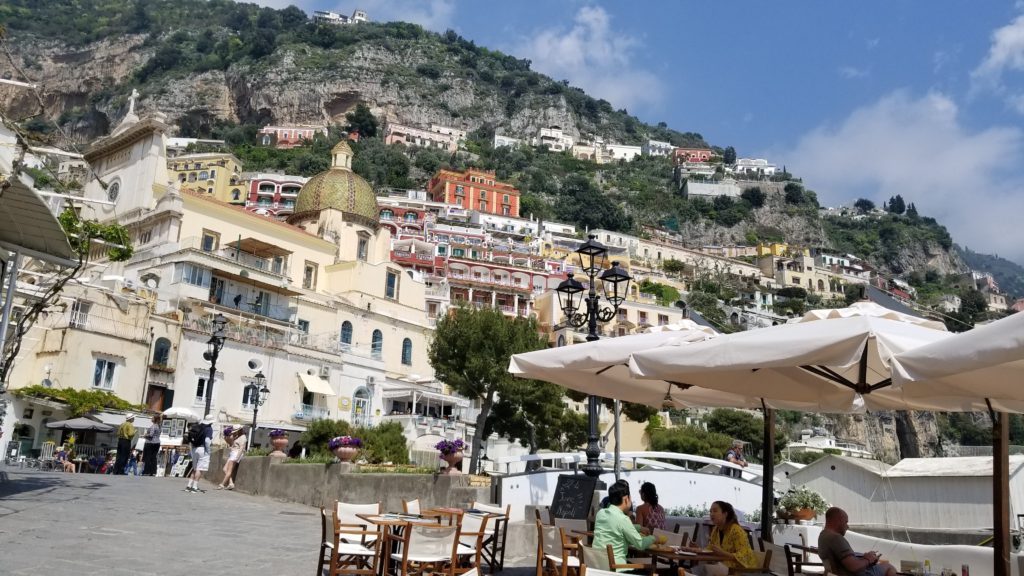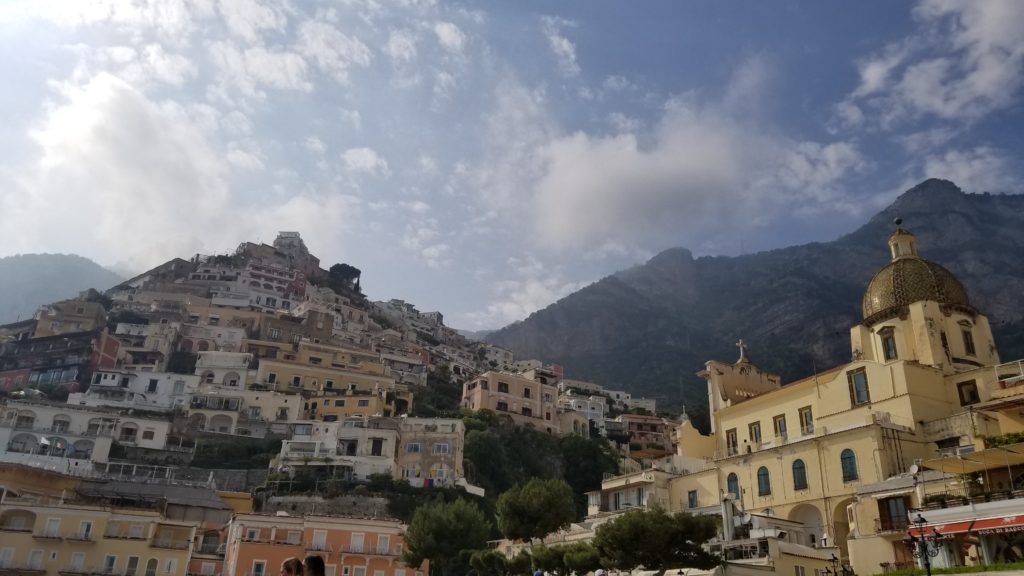 Mom and I found a sweet deli and got salads for lunch and took them down to the beach. We relaxed and people watched. Also, feeling adventurist/opportunist, I was completely determined to go swimming. I walked along the water starting at the peir. No one wants to swim in boat exhaust, so I just kept walking. And walking and walking. Needless to say, I never got that swim in because the water just never seemed clean enough. I mean, I got a tetnis booster before I left, but who knows what cooties you might pick up in gross water. That was my one dissappointment for the day. Allora. The gelato made up for it, along with the relaxation. Truly a day off.