Well, I certainly didn't think I'd be back in Paris so soon! Three and half months have gone by since I left the city of love and light, and was back with my mother, Jackie. Just for one night. We were headed to Switzerland by train. Paris was an affordable place to fly into, and then we got to have a little bit of time in this wonderful city too. Win-win.
We got to the city with a few hours of day light left to us. It was cold, but Paris warms the soul. What we really wanted to do was spend time seeing the springtime in Paris that you hear about in stories and movies. We booked a hotel at the western edge of the Latin Quarter, right next to le Jardin du Luxembourg. Hôtel Design de la Sorbonne is centrally located so we could walk to the gardens and other city sights before bedtime.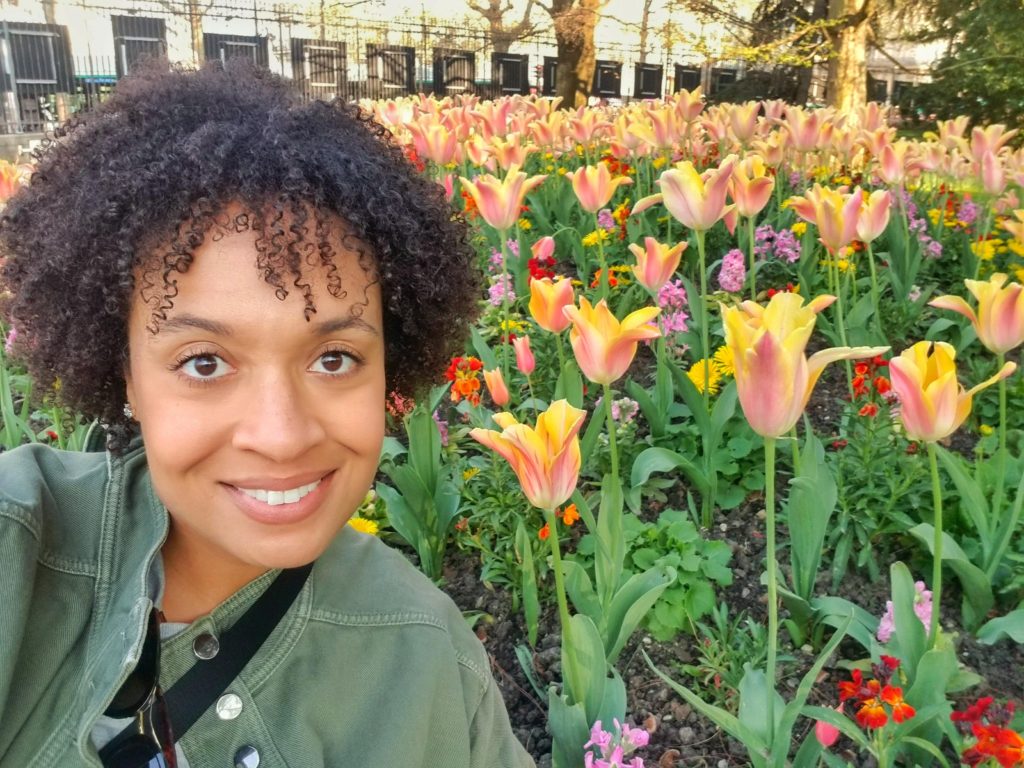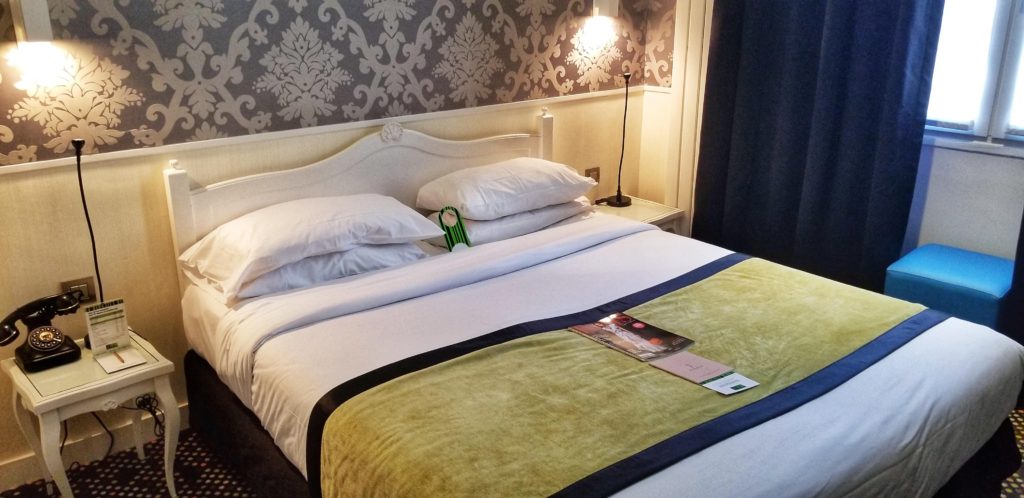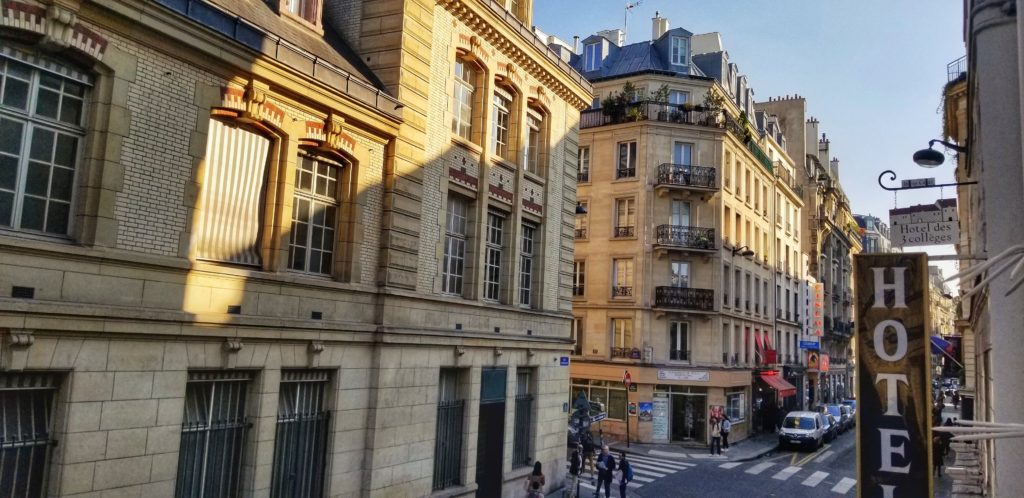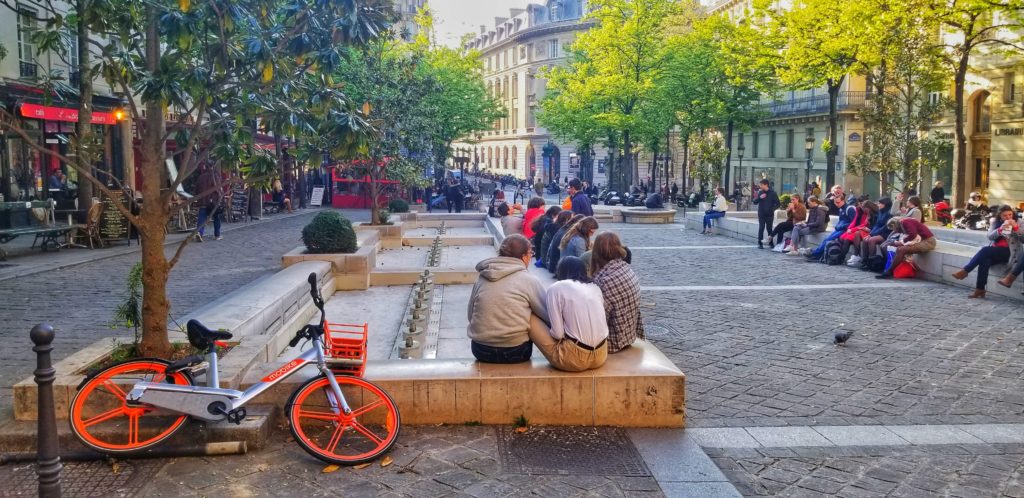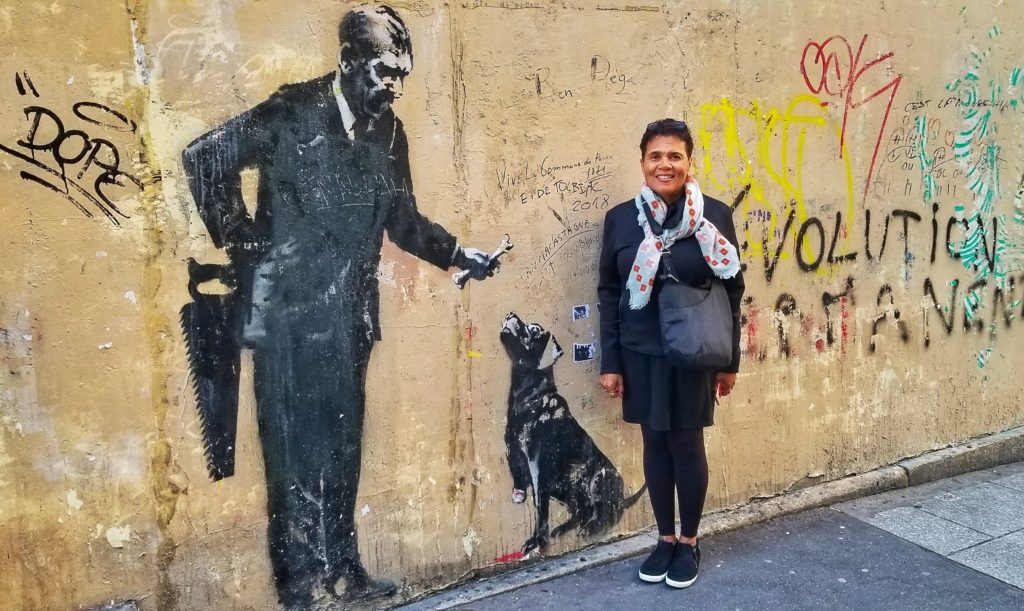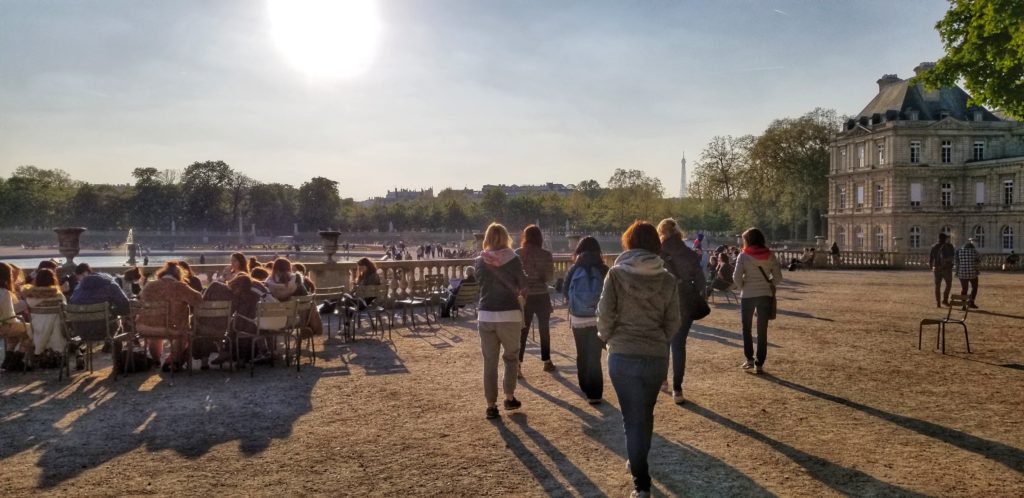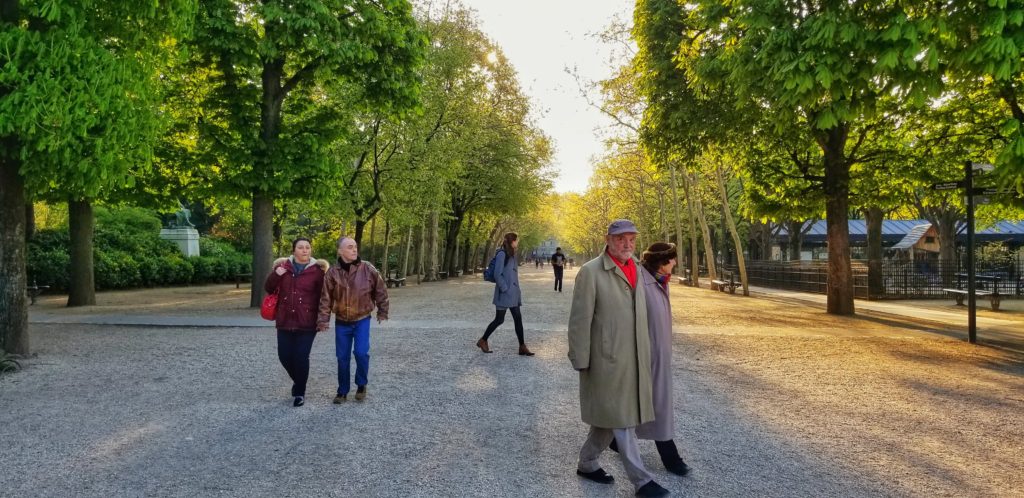 It was a beautiful cold day, more end of winter than start of spring, but the sun was out and the sky was clear. And everything was green. Despite the biting chill in the air, there was life to be seen everywhere. We made our way to the gardens and once we entered them it was as if all of Paris was making it their destination for the evening. People were everywhere. It was obvious that the city had a craving for spring after the long cold winter.
The Luxembourg Gardens are made in an English style – manicured and pristine. Even the tallest of the trees are trimmed in a topiary style. The flower beds have alternating rows of colors, exact edges surrounded by green grass. Everything intentional, everything perfection.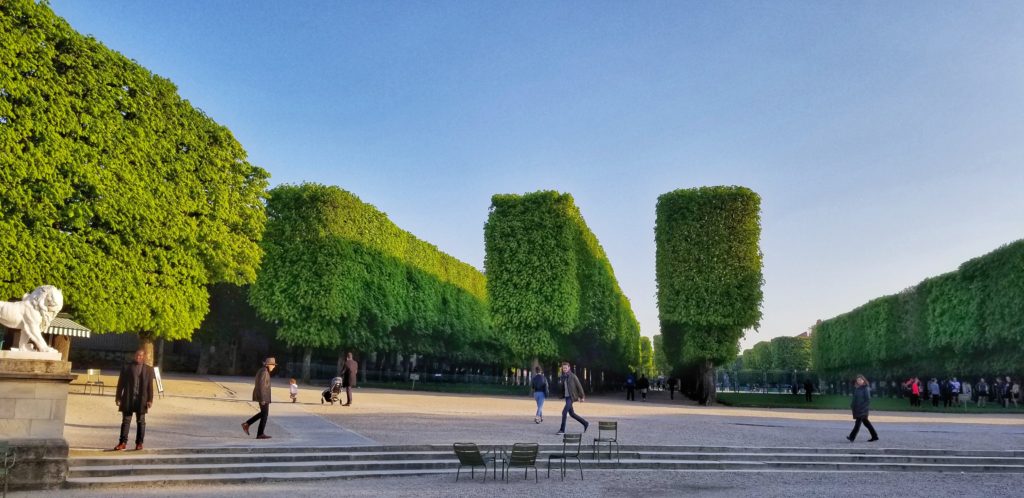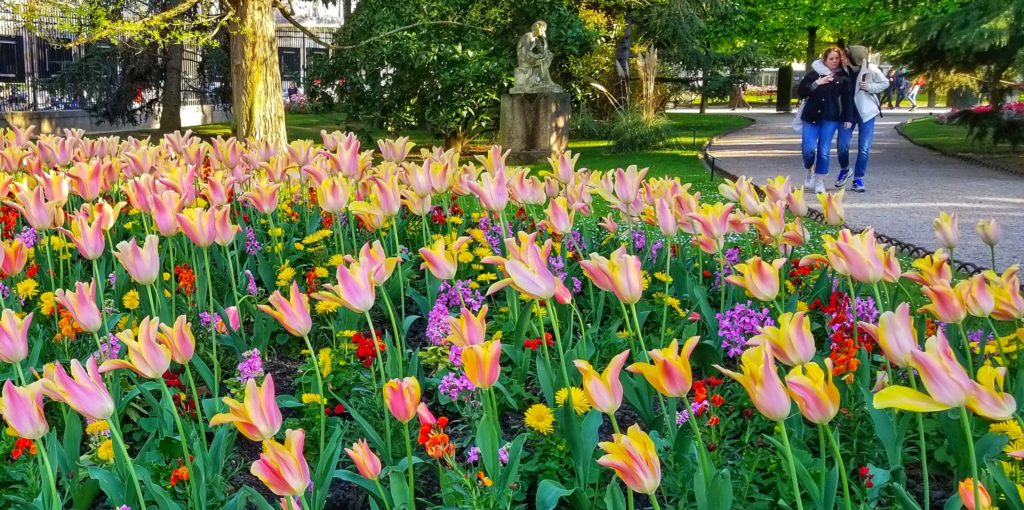 We had both stayed in the Latin Quarter during our separate times in Paris last year, so we were familiar with the neighborhood. We walked around the Panthéon, people watched, and quietly sat at an evening mass for a few minutes at Saint-Étienne-du-Mont, just enjoying the neighborhood. Then Mom and I went to dinner a restaurant I had really enjoyed in the winter, Le Petite Café. I had confit de canard, Mom had french onion soup. The tiny little restaurant has a door that won't stay closed so it's a little drafty, but they make really good food! The staff is youthful and friendly and it just feels so authentically Parisian and modern at the same time.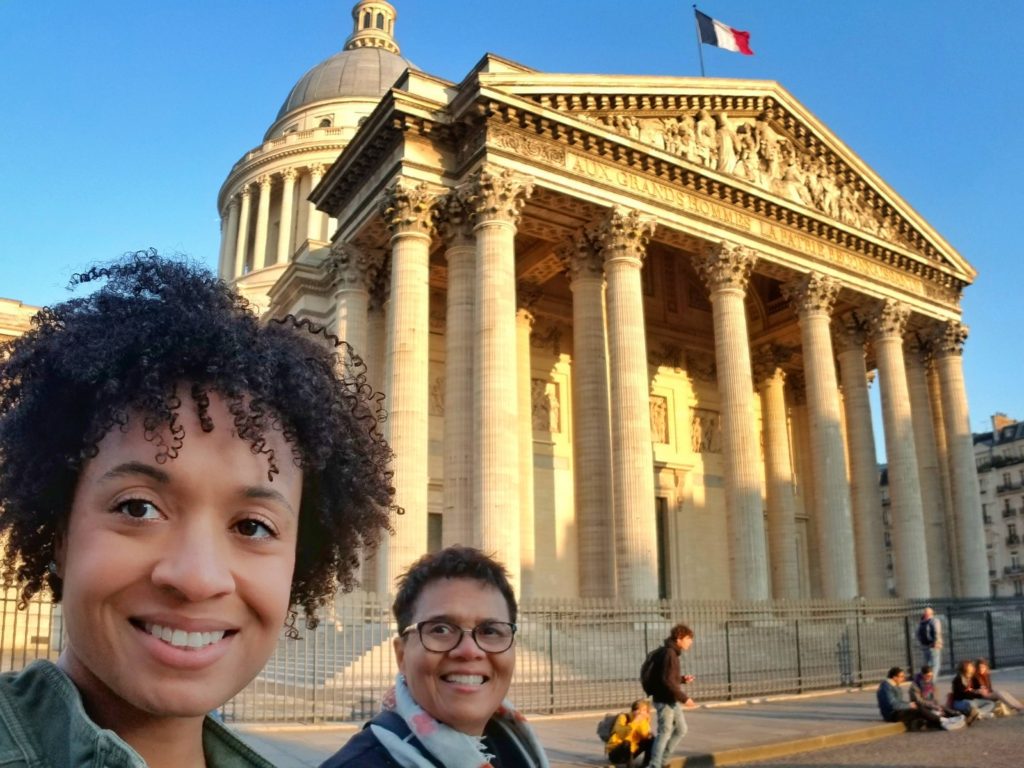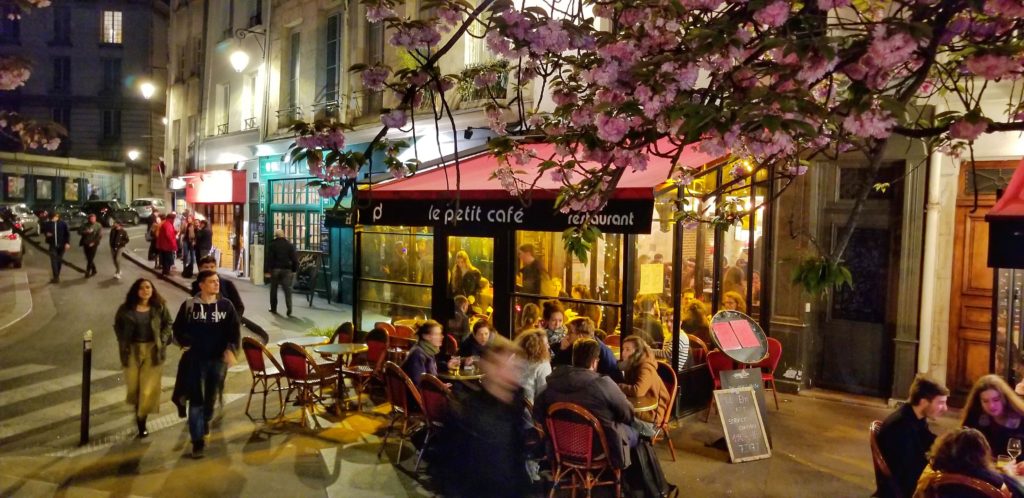 We walked up to Cathédral Notre-Dame cathedral to see it all lit up as night fell. The church seems even bigger, white against the blue/black night sky.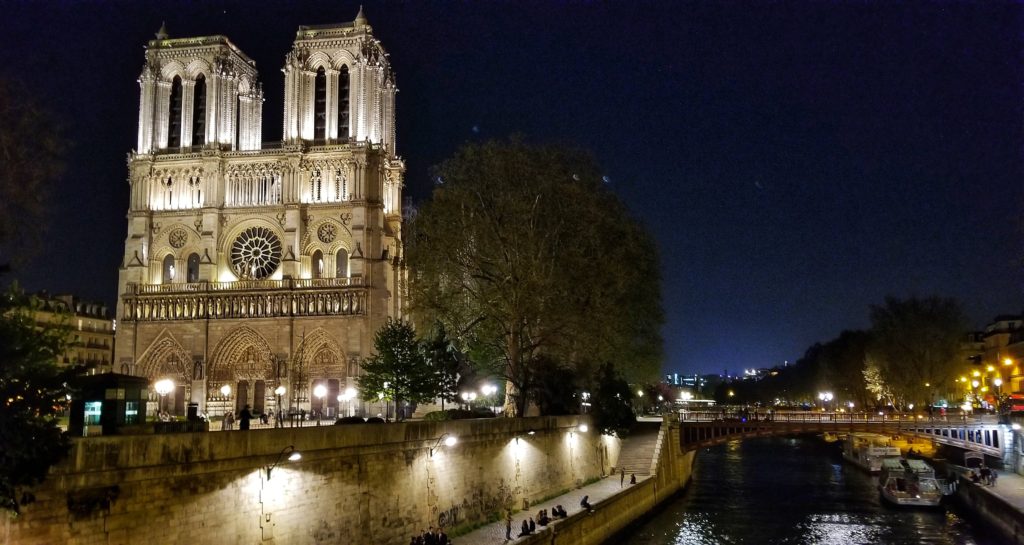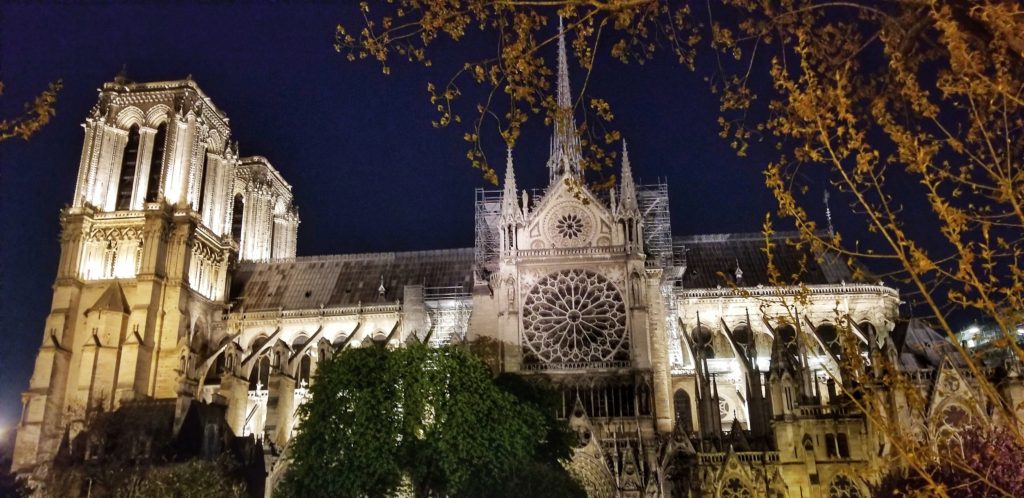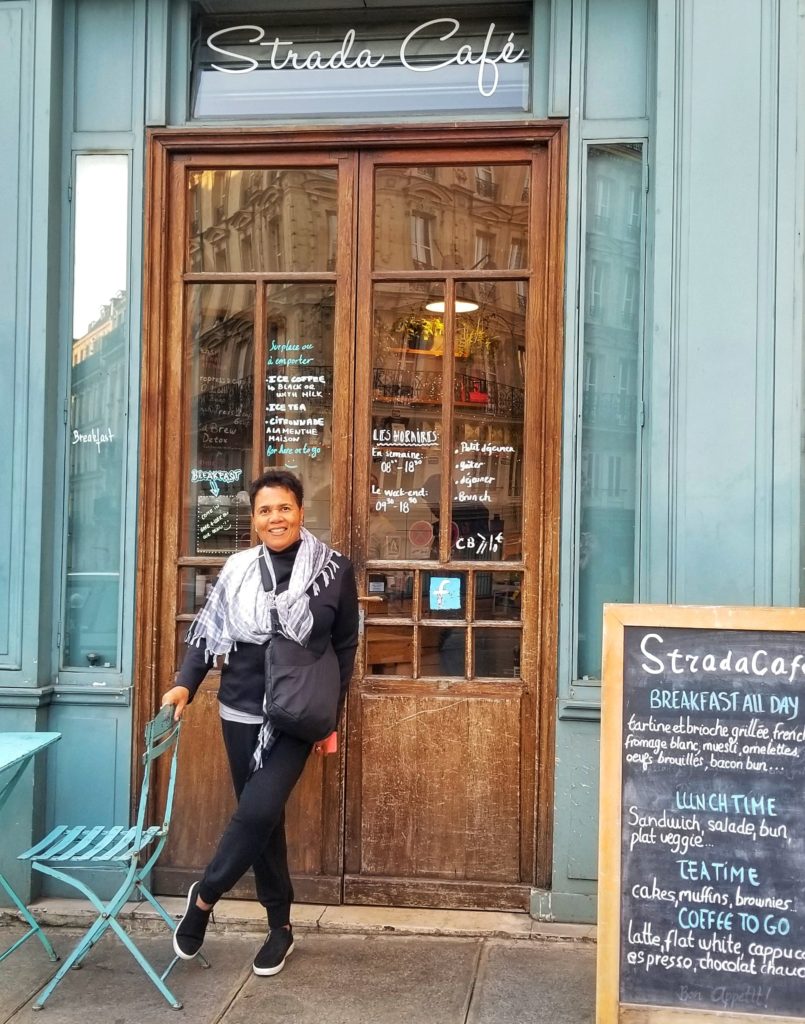 I felt like a college student showing my mom around to my favorite places during parents' weekend. We even went to a coffee house I love the next day for our morning beverages before we had to depart Paris and make our way to Basel, Switzerland. Nothing short of a miracle and an Uber driver named Mohamed got us to our train on time. We were having such a nice time we dilly dallied and only made the train by the skin of our teeth. The conductor was blowing his whistle as we frantically loaded our luggage onto our car!
Paris in the springtime lives up to all of the hype. It's beautiful. The trees and flowers are all blooming. As the petals fall to the ground, the sidewalks look like they are covered in confetti. The air smells fresh and full of new life. It was the perfect 18 Parisian hours with my mom.